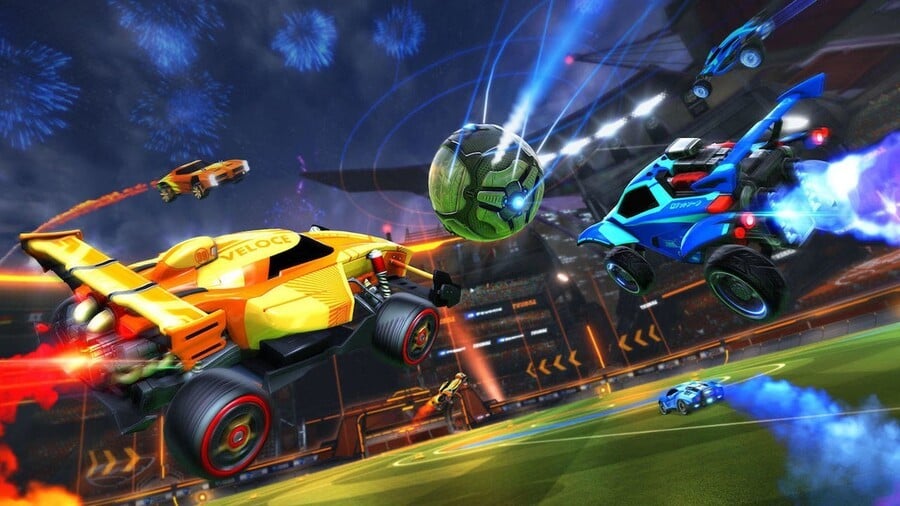 Psyonix has released details surrounding Rocket League's upcoming 'Rocket Pass' progression system, providing players will several ways to earn new content in the game.
The system will work in an almost identical way to the setup seen in Fortnite, with free and premium passes being available for each in-game season. The Free Rocket Pass (which will be available at no cost for every player) will have rewards that unlock automatically such as new customisation items, banners, in-game titles, and decryptors, but the Premium Rocket Pass upgrade will net you much more.
Equivalent to USD $9.99 (other regions yet to be confirmed) this upgrade comes with even more content, including a wider variety of the items mentioned before as well as new car bodies, keys, and premium player banners and titles. You'll also unlock 'XP Boosts' that multiply your earned XP throughout the duration of your Rocket Pass, again acting in exactly the same way as Fortnite's current system, allowing you to level up to earn more rewards.
The passes will be available across all platforms, and every item will be tradable (excluding typical non-tradable items like titles). You'll also be able to upgrade to Premium at any time while a Rocket Pass is active without losing any progress. Psyonix has also made a point of clarifying that you'll be able to view every piece of content available from the premium pass before upgrading, so you'll know exactly what items are coming your way before you buy.
There is currently no word on when this feature will kick in, but it is expected to launch "later this year". 
Do you love Rocket League enough to treat yourself to XP boosts and cosmetic rewards? Or will you just keep playing the game as normal without spending a penny? Let us know what you think of the Rocket Pass in the comments below.
[source rocketleague.com]