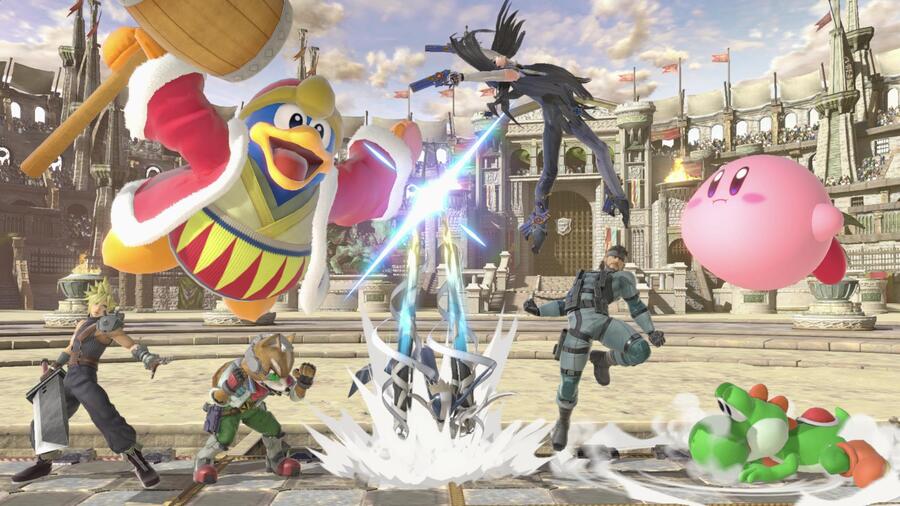 The official website for Super Smash Bros. Ultimate is now live featuring lots of great artwork, videos and more for you to feast your eyes and ears on.
Aside from a scrolling banner across the top of the site featuring that gorgeous painting that's been going around, the site features sections on the fighters, a 'how to play' section, an 'about' section, and a collection of music from the game including the 'Main Theme' and music from Zelda, Metroid and Street Fighter II. There are also some 'coming soon' pages that look set to feature the game's stages and items.
The homepage also seems to have a news section that will be updated with daily content featuring specific fighters and items that you'll come across in the game. If you want to take a look for yourself, go ahead here.
If that's not enough for you, we've also just posted this lovely guide featuring everything we know about the game so far. We'll be updating this as we learn more so make sure to keep checking back.
On a scale of 1 - "Wow, Ridley is actually a playable character!", how excited are you for the new Smash? Let us know down below.
[source smashbros.com]