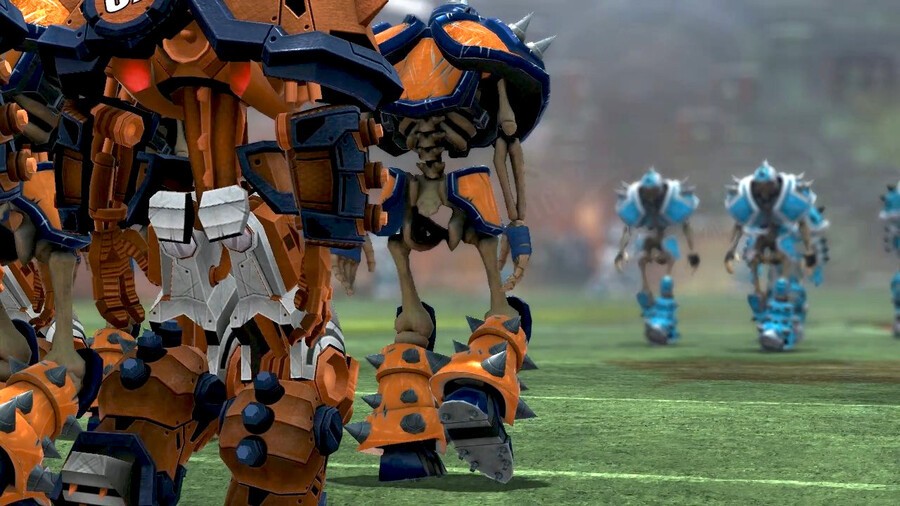 With EA's Madden dropping the ball, American football Switch owners have nothing else to look forward to except Digital Dreams Entertainment unique take on the sport. After the Switch version was revealed at E3, Mutant Football League has now been confirmed for a retail release on Nintendo's hybrid console, re-branded as Mutant League Football: Dynasty Edition. It will expand upon the already excellent amount of content with new modes, teams, and even new species.
While we're aware the Switch occasionally gets slightly less than brilliant ports from time to time, it looks like this particular game will be something special. Thanks to Nintendo World Report having some hands-on time with the latest build of this version of the game, the following dozen minutes of docked gameplay confirmed that very little, if nothing at all, was conceded into bringing the bloody gridiron experience to the Switch. In the clip, the Orc of Hazzard visit the Leaveland Burns on their home turf, the First Energy Stadium.
What a delightful showcase of utter unsportsmanlike conduct and a fantastic display of Unity Engine flexibility. We do hope after this one is successfully released, Mutant Hockey League is up next on the cards.

Are you happy with the confirmation of the retail release for this Mutant League Football / NFL Blitz spiritual sequel? Will you be permanently sacking quarterbacks this upcoming September? Tell us in the comments section below.
[source twitter.com]