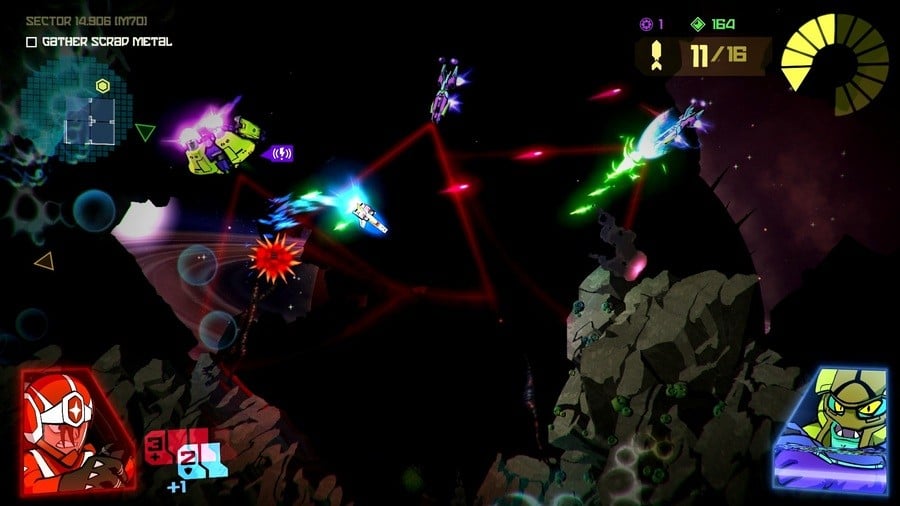 The GALAK-Z universe will soon be expanded from mobile to the Nintendo Switch, with developer 17-BIT and GungHo Online Entertainment America announcing GALAK-Z: Variant S. If you're lucky enough to be heading to this year's E3, you'll be able to have a hands-on session with the game from the 12th to 14th of June.
For the uninformed, this title is a "one-of-a-kind", space-shooting action-RPG experience where players engage in dangerous space combat while controlling a sleek spaceship or gigantic mech armed with a laser sword. 
Your task is to defeat the evil Baron's army of nasty Imperial troops and various other enemies along the way including space pirates, giant bugs and even dark bot bosses as you play through more than a hundred endlessly re-playable missions that take place across an all-out story campaign.  
In addition to this, you'll be able to fight against other player-created squads in the Bot Battle League as you earn trophies, collect upgrades, salvage items and gather relics and bots. This all goes towards enhancing your spaceship and mech so you can become the top ranked pilot.
GALAK-Z: Variant Mobile is already available to download in select countries on iOS and Android devices. Check out the mobile trailer of the game below, and let us know in the comments if you are ready to become an ace pilot in the comments. 
[source gematsu.com]