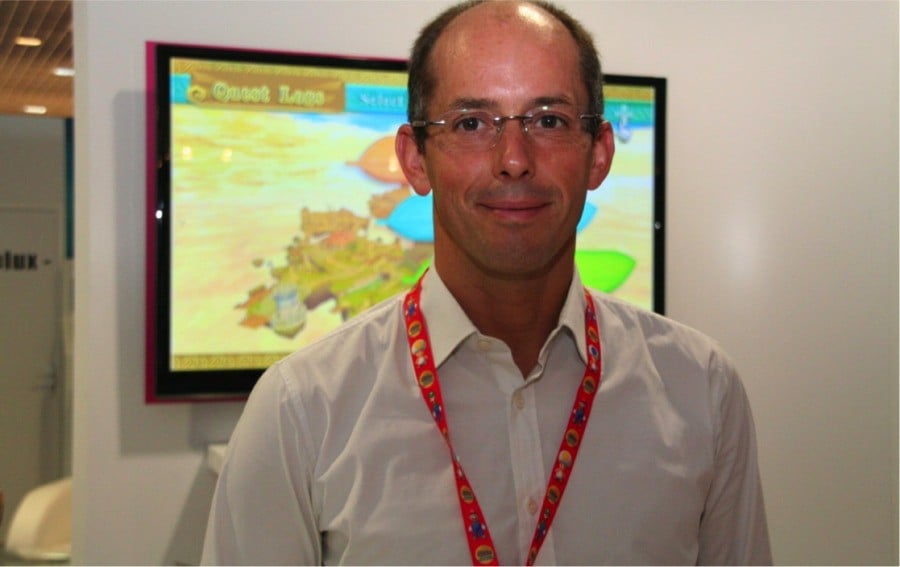 After 18 long years, Satoru Shibata has left his position as Nintendo of Europe President, returning to the company's headquarters in Tokyo as General Manager of the Marketing Division as well as joining the Board of Directors. Stepping up to the plate in his stead, starting today, is Stephan Bole (pictured above).
Bole was the Managing Director of Nintendo France from 2001-2015, before going on to be Senior Managing Director of European Subsidiaries & Affiliates for Nintendo of Europe for the last three years. In a statement talking about his new role, Bole said the following:
"To say that Mr Shibata's contributions have been instrumental to Nintendo's European operations is an understatement. His efforts over the past 18 years have helped to bring Nintendo products to generations of players across Europe - and beyond. While he will be missed by many, I have full confidence that with our new structure we'll be able to continue our mission of putting smiles on people's faces through our unique gaming experiences." 
As hinted at in Bole's statement, this change in roles comes as part of a new senior management structure taking place across Nintendo's European branch. Starting from 1st July, Mr Koji Miyake, former General Manager of the Human Resources Department at Nintendo Japan, also joins Nintendo of Europe as CEO/Chairman.
Of course, today is also the day that Tatsumi Kimishima retires as Nintendo president, being replaced by Shuntaro Furukawa. It's certainly an interesting time for Nintendo, with numerous changes taking place across the board, and the next few months will be just as important for the company as ever as the transitions start to truly take effect.