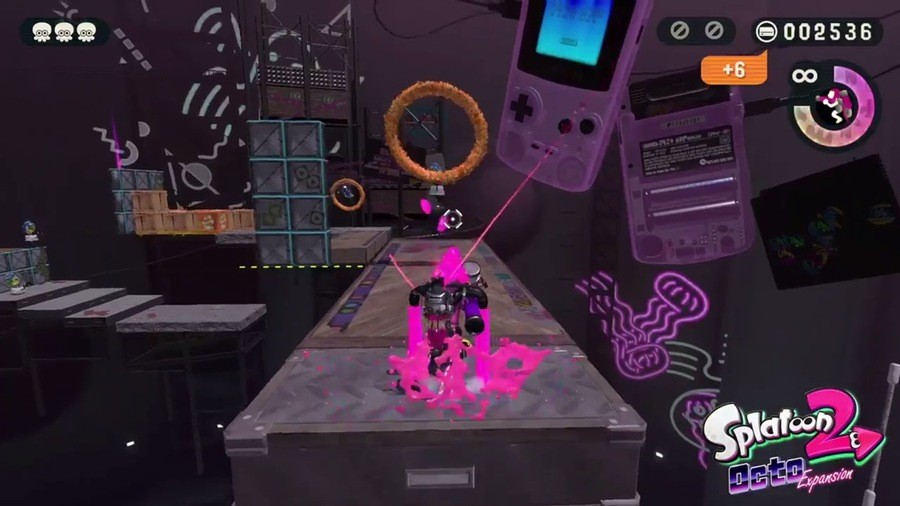 Many fans were no doubt delighted when Nintendo revealed that it will be releasing the Octo Expansion for Splatoon 2, a sizable single player update that will add on a new campaign. Splatoon 2 has already received excellent post-launch support as is, but the new expansion just further highlights Nintendo's ongoing devotion to the franchise. Not a whole lot has been shown off for the Octo Expansion, despite its launch coming in just a few months, but that changed when Nintendo shared some new footage on Twitter today.
In the below tweet, you'll see about a minute of a stage decorated with Gameboy Colors, as our octarian antihero flies around with an inkjet. It looks to be a bit more difficult than most levels in the base campaign, and the inclusion of continuous inkjet usage hopefully indicates that some creative challenges will lie in this 80 stage campaign.
What do you think? Will you be picking this up? What did you think of the base single player campaign? Share your thoughts in the comments below.
[source twitter.com]