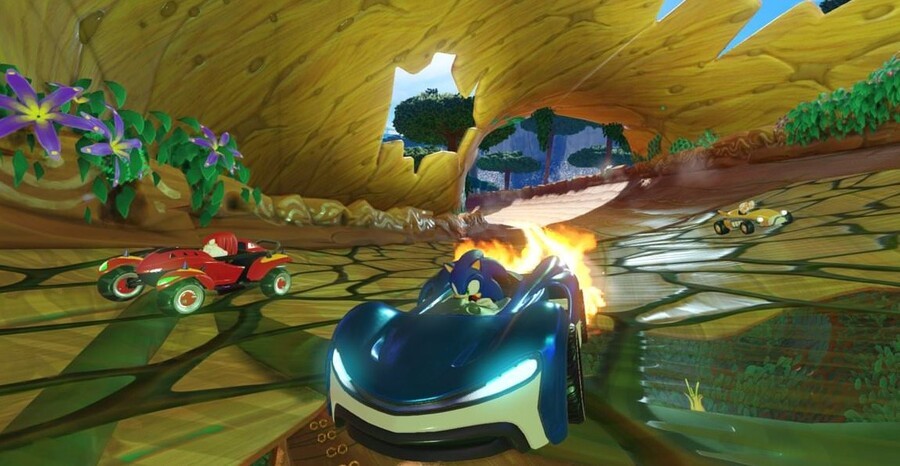 SEGA has been teasing the return of Sonic Racing for a while now - as have plenty of toy makers at trade shows - but it looks like North American retailer Walmart has rained on the publisher's parade with what appears to be a new entry in the series, Team Sonic Racing.
According to the details leaked with the images and box art below, Team Sonic Racing will bring more arcade-style racing to Switch with three distinct character types to choose from and tons of vehicle customisation. It will apparently support both local and online multiplayer, with four-player splitscreen and a variety of modes to enjoy (including new co-op modes).
So, looks like Sonic will be revving up his engine in Team Sonic Racing on Nintendo Switch. Is it the news you wanted to hear? Share your take below...
[source imgur.com]