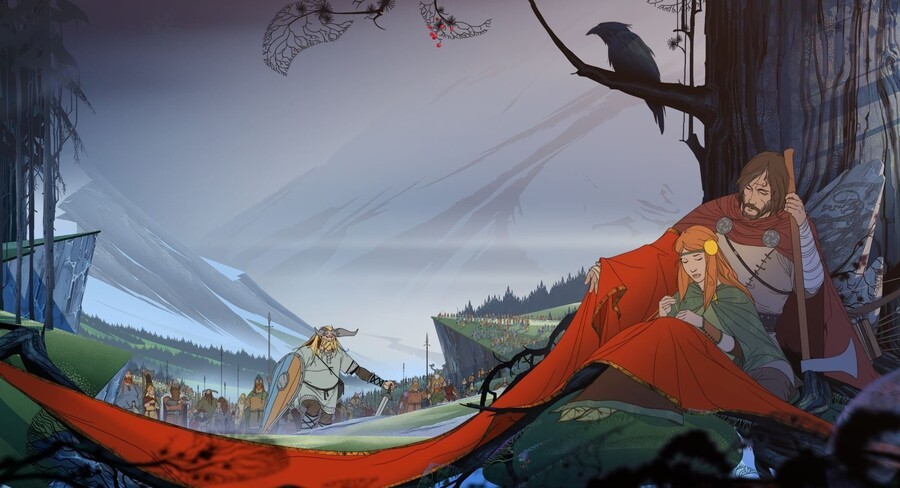 The weekend has arrived, just in time to rescue us all from the dread and gloom of the working week. Even if you've got to work a little more this weekend, hopefully you'll have the time to play some new (or old) games on your Nintendo console of choice. The team at Nintendo Life certainly are, so here are our hot picks. Be sure to get involved in the conversation by leaving a vote in the poll and a comment below. Have a great weekend from everyone at NL!
Alex Olney, video producer
I've got no time to play video games this weekend, but if I do, it'll be Stardew Valley all the way. Seriously, that's all I have to say about games this weekend. Read someone else's entry instead. Go on, I dare you. *chicken noises*
Dave Frear, retro reviewer
With the series in my mind after recently picking up the Earthbound soundtrack and having got a bit of free time I've decided to finally replay Mother 3 (fan translation + EverDrive = Good Times). I've not done much so far. In fact I'm only just past the chapter one forest fire, having wasted lots of time going back and fourth on character names before finally settling on the defaults. 
This weekend though I hope to get through a few chapters, saving with frogs, getting advice from sparrows (I like talking to them whether I need the advice or not) and battling the Pig Mask Army along with the likes of zombie dogs, slime, musical instruments, robots and various other wacky creations.
Glen Fox, guides editor
Playing Hyrule Warriors: Definitive Edition for guides made me want to try Fire Emblem Warriors again. I played the original Hyrule Warriors to death on Wii U and absolutely loved it, but just couldn't get on with FEW on Switch. Well, this time it's clicked and I'm enjoying it a whole lot more. The weapon triangle is really well integrated, and it's a lot of fun partnering up with another character, and switching between them on the fly. It's still a load of mindless fun but that's kind of all I want right now!
Austin Voigt, contributing writer
I plan on digging into Yonder: The Cloud Catcher Chronicles this weekend. I never had a chance to play it on PS4, so I'm really excited that it's available on Switch now. I recommend it to any sim or RPG fans: you're getting more interesting gameplay, and more beautiful graphics, than most games at this price point. Since it was only released Thursday, I haven't been able to spend much time in it - so don't expect to be able to contact me at all this weekend. I'll be busy building my farm and looking for sprites.
Goncalo Lopes, contributing writer
If Raphael doesn't win the Splatoon 2 Splatfest on Sunday, I will riot. A nice bunch of DLC has been released on Gear.Club Unlimited so I will make sure to check out the new rides. Fairune Collection is a true retro delight - I might work on speed running a few of the games over the weekend. Hyrule Warriors is a lovely package but I reckon I will be giving more play time to One Piece: Pirate Warriors 3 Deluxe Edition. But it's not all fun and games: I will be extensively playing a certain content-heavy upcoming 2-on-2 fighting game for reviewing purposes…
Richard Atkinson, contributing writer
I'm very well aware that there's a rather important wedding happening here in the UK with the whole world most likely glued to their TV's watching the marriage take place, but I'll be playing Dodgeball instead - Disco Dodgeball Remix on Nintendo Switch, to be exact. 
The kind folk over at Zen Studios opened up the servers so me and a few pals could test out the online features but my main focus is shifting to what the single-player side of things has in store for me (review coming soon!). Once I'm done exploring that title, I'll be joining the ranks of Team Donnie on Splatoon 2 and showing the other team how it's done. Badly.
Ryan Craddock, news reporter
Despite the fact that a chunk of my free time this weekend will be spent watching the FA Cup final, I will (of course) be taking part in the Teenage Mutant Ninja Turtle Splatfest finale in Splatoon 2. I entered the first two rounds as Leo and Mikey, therefore losing both, so you probably want to stay clear of whoever I end up picking this time around.
Any extra time will be spent giving Dillon's Dead-Heat Breakers a spin on the good ol' 3DS. The game's out next Friday and I'll be in charge of working on our official verdict – I promise to at least try taking a break from the Splatfest to have this review ready for you lovely lot!
Dom Reseigh-Lincoln, editor
This weekend I'll finally be getting around to playing The Banner Saga. It's a series I've always wanted to play, and now it's out on Switch (the first entry in the trilogy arrived on the eShop on Friday) I've found the perfect excuse to curl up in bed and explore a world of Viking warriors and horned giants.
Keeping things tactical, I've also been spending my spare moments with the brilliant Battle Chasers: Nightwar. I held off picking it up until the Switch port finally dropped, and now it's here I can lead Calibretto and co into glorious battle from the comfort of handheld mode.
Conor McMahon, contributing writer
I've been really enjoying playing through Lovers In A Dangerous Spacetime in co-op, which is equal parts hectic and heartwarming. While levels can get slightly repetitive, there's nothing more satisfying than when you and your crew work together to destroy adorable terrible little robot aliens.
I'll also be checking out Crypt of the Necrodancer, which has been one of my favourite indie games in a while, and the prospect of having it on a portable is just too good to be true. It looks like it could be the definitive edition of this disco dungeon crawler, which plenty of extra content packed in.
Which games are you playing this weekend? (327 votes)
Stardew Valley​

3%

Earthbound

1%

Mother 3​

2%

Hyrule Warriors: Definitive Edition

16%

Fire Emblem Warriors

4%

Yonder: The Cloud Catcher Chronicles

3%

Splatoon 2​

19%

Fairune Collection

1%

Gear.Club Unlimited

1%

One Piece: Pirate Warriors 3 Deluxe Edition​

2%

Disco Dodgeball Remix

0%

Dillon's Dead-Heat Breakers

0%

The Banner Saga

4%

Battle Chasers: Nightwar

7%

Lovers In A Dangerous Spacetime​

1%

Crypt of the Necrodancer​

2%

Something else! (Tell us in the comments.)

35%
Please login to vote in this poll.
So there are our picks for the weekend, but more importantly, what are yours? Drop a vote in the poll if you'd be so kind, and leave a comment below with your gaming plans for the days ahead...