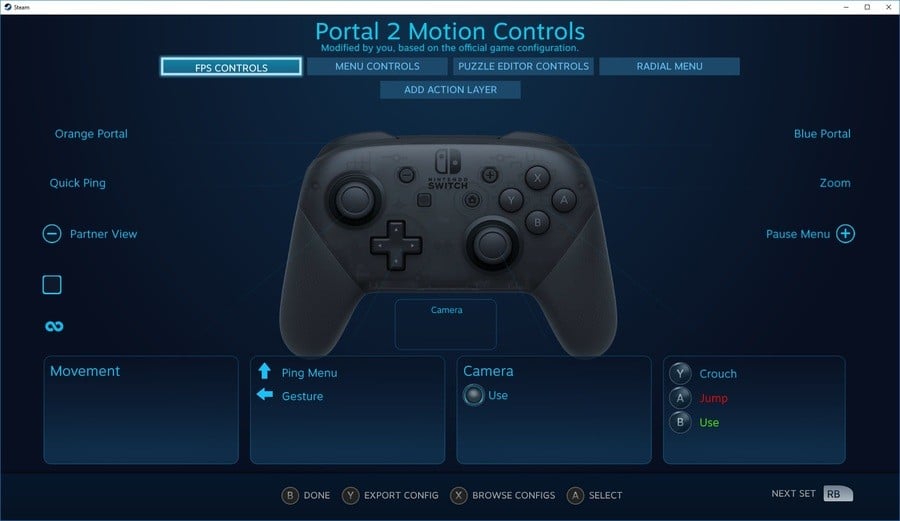 The Nintendo Switch can be characterized by its unconventional Joy-Con, a controller that can act as one or two controllers depending how you use it, but there are some that prefer a more traditional experience for extended gaming sessions at home. For those users, Nintendo offers the Pro Controller, which brings a larger, more comfy grip and a proper D-Pad to the table. It's a quality controller to be sure, and for those of you that also like to log some time gaming on the PC, the Pro Controller can now be used with Steam, sort of.
In the latest Steam Client Beta—a program that allows users to test upcoming versions of the popular overlay—Valve has added an option to pair a Nintendo Switch Pro Controller with your PC. The process is relatively straightforward, and while there are still some bugs present with this new feature, it's still a neat inclusion for those of you that favor Nintendo's latest controller above other options on the market.
What do you think? Will you be using this new feature? What's your favorite game on PC? Share your thoughts in the comments below.
[source steamcommunity.com]