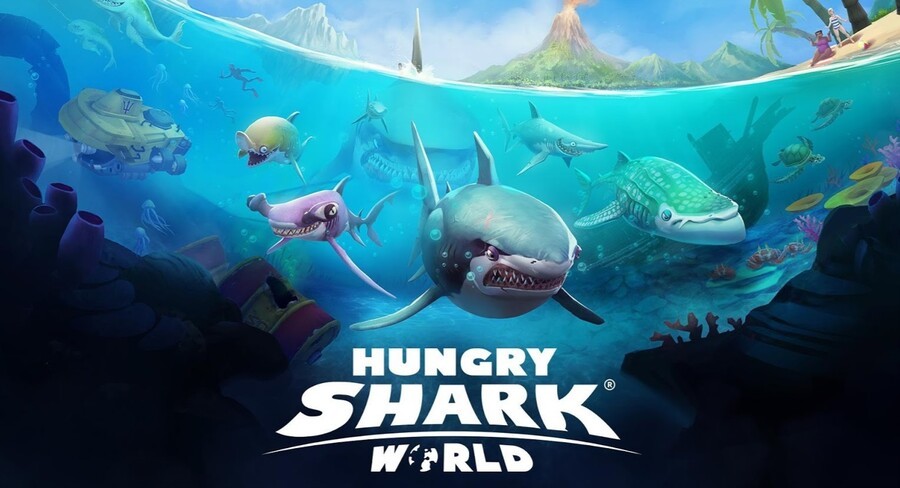 Sales on Nintendo Switch may have only counted for 7% of Ubisoft's recent yearly earnings, but that doesn't mean the French publisher is abandoning the platform just yet. Well, according to one recent South Korean listing that is. If said listing is to be believed, Hungry Shark World - a smartphone title about feeding some of the sea's deadliest creatures - will be heading to Switch at some point in the future.
The game tasks you with guiding seven different size shark around 20 missions set in a variety of open-ocean environments. There are over a 100 foods to chomp on and the ability to customise your shark. You know, because who wouldn't strap a jet pack to an animal in the sea?
Check out the launch trailer (for the smartphone version) above and let us know what you make of it. We'd certainly prefer an Assassin's Creed or something more substantial, but we'll take what we can get for now, Ubi...
[source grac.or.kr]