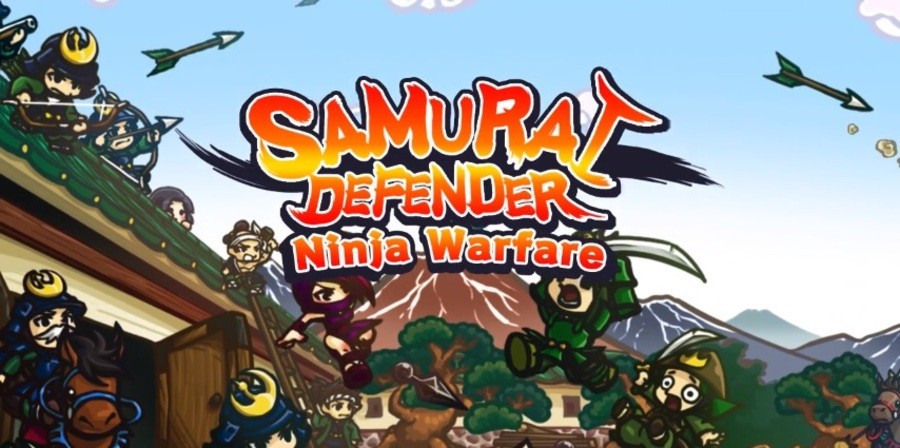 Previously released on the 3DS eShop in 2015, Samurai Defender: Ninja Warfare - developed by Link Kit - will be arriving on the Switch eShop on 7th June for $7.99USD / €7,99, with a 10% discount for anyone who pre-orders.
If you didn't play the original release by Flyhigh Works and CIRCLE Entertainment, this is a fast-paced tower defence game requiring you to defend your castle against waves of enemies laying siege to your gate. To win, you'll need to utilise the capabilities of your warriors in order to repel the invading forces. 
The Switch iteration will include new levels, boss encounters and large scale battles that weren't previously possible. It can also be played with the system's touchscreen, or any other controller configuration.
Below is some extra information from the press release and also a short teaser video:
·         High-speed battles: resist massive armies of foes!
·         Understand the strengths of your units and use them to your advantage!
·         Upgrade your capabilities using Gold and Copper earned in battle!
·         Fight bosses that are based on famous historical commanders!
·         Enjoy characters that have top-quality Kawaii design!
·         All upgrades optimised for the Nintendo Switch™!
Let us know in the comments if you'll be pre-ordering or downloading this on release.