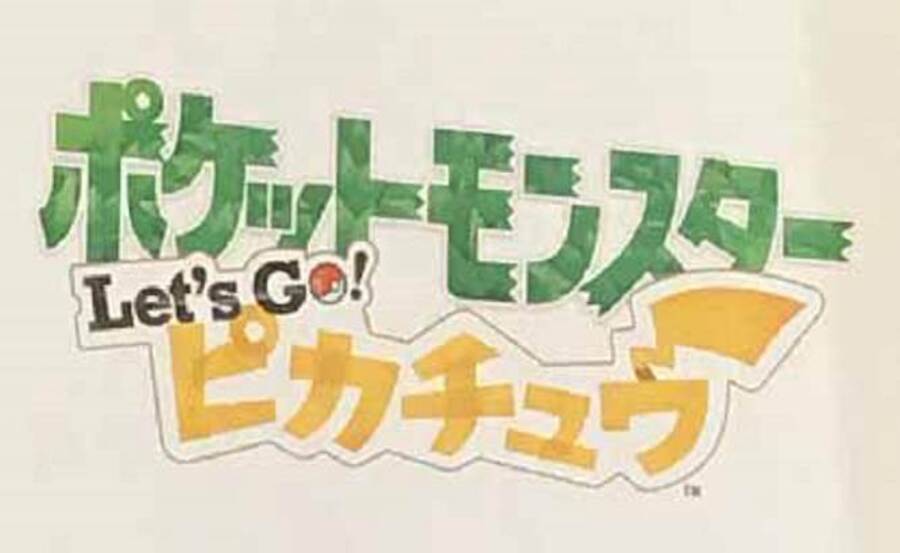 One of the most hotly anticipated—and most mysterious—games on the horizon for the Switch is the next entry in the Pokémon series. Given the popular scope of the project, Nintendo and Game Freak have been quite cagey with information regarding the new release; we only know that it'll be a mainline entry and that it's due out before the end of the year. While it seems likely that more information will be revealed at E3 this year, there's some rumours circulating the web now which shine some light on what we can potentially expect from the game.
Serebii has reported on an image that's been doing the rounds for a game called Pokémon Let's Go! Pikachu, stating that it matches up with various pieces of leaked information that's come out in the past. Backing this up, popular leaker Emily Rogers says that the next Pokémon will be revealed before the end of the month, that is will still have two versions, and that the game's branding will "raise a few eyebrows". Couple this with other leaks that have spoken of Pokémon GO integration with the upcoming Switch release, and it seems like Game Freak is indeed gearing up for a Pokémon release that will certainly be different.
Now, given the shaky nature of this rumour, and the iffy track record of the supposed sources, we'd recommend that you view this one with a healthy amount of skepticism. Still, it's worth noting that nothing here seems to be entirely beyond the realm of possibility, and given that this is the first mainline release in the series on a home console, perhaps Game Freak is aiming for a bigger evolution of the franchise than "just" a Generation 8.
What do you think? What will Pokémon on the Switch be like? Do you think Pokémon GO integration would be a good idea? Share your thoughts in the comments below.
[source serebii.net, via arcadegirl64.wordpress.com]