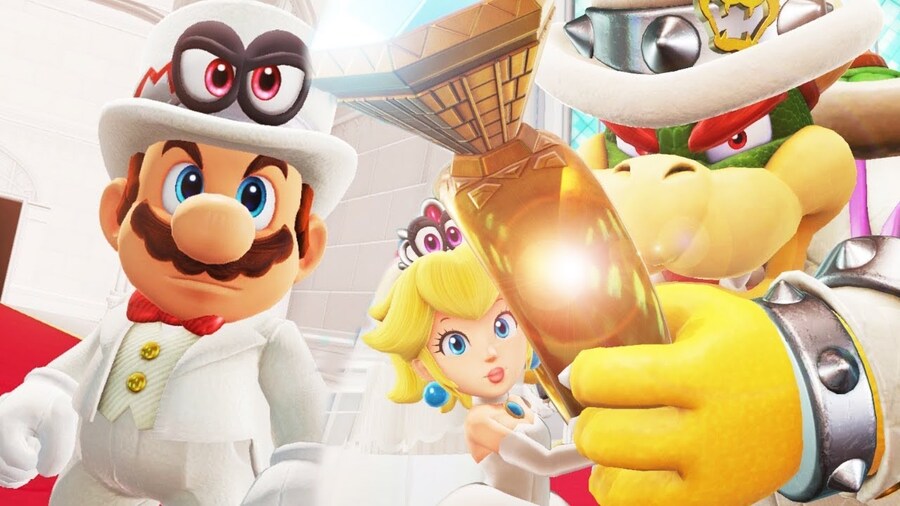 If you're in the UK then you'll be acutely aware that this week, one of the Royal family will be getting hitched (on the same day as the FA Cup Final, which strikes us as pretty poor planning).
Nintendo UK has sensed the marketing opportunity here, and has been slapping up special Super Mario Odyssey posters on the London underground.
This is a canny piece of promotion if you ask us, and a neat way for Nintendo to get in on the hype for the forthcoming nuptials. Let us know if you've seen one of these posters by posting (ho ho!) a comment below.
[source twitter.com]