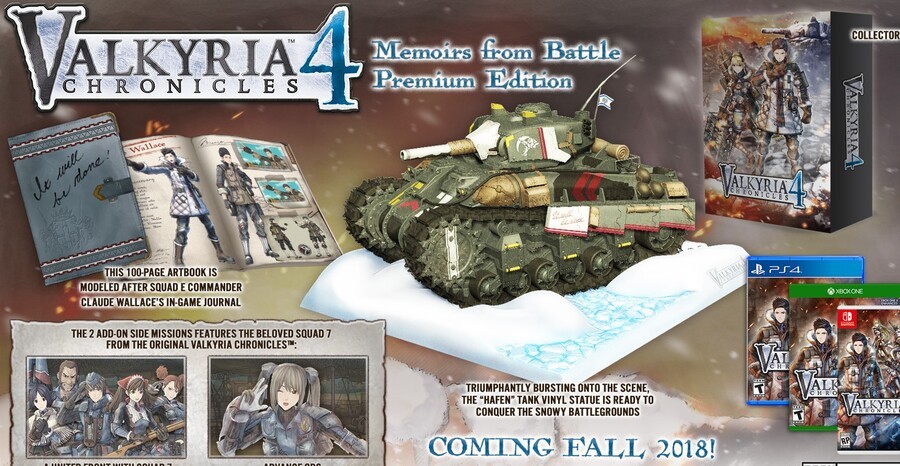 Last month we learned Valkyria Chronicles 4 was gearing up to bring the fight back to Nintendo with a much-anticipated Switch port, and now Sega has unveiled a brand new special edition that's bound to get fans of the franchise clearing space on their figurine shelves.
The fully stocked Memoirs from Battle Premium Edition comes with a boxed copy of the game, a 100-page artbook modelled after Squad E Commander Claude Wallace's in-game journal and two add-on side missions (featuring Squad 7 from the very first Valkyria Chronicles). Oh, and did we mention the vinyl Hafen tank that comes with it. Just look at it! Oh, and there's a new squad trailer, too.
It'll retail for $99.99 (£75) when it arrives, along with the standard edition, this autumn. What do you make of this fancy Valkyria Chronicles 4 premium edition? Worth the money or not? Share your thoughts below...