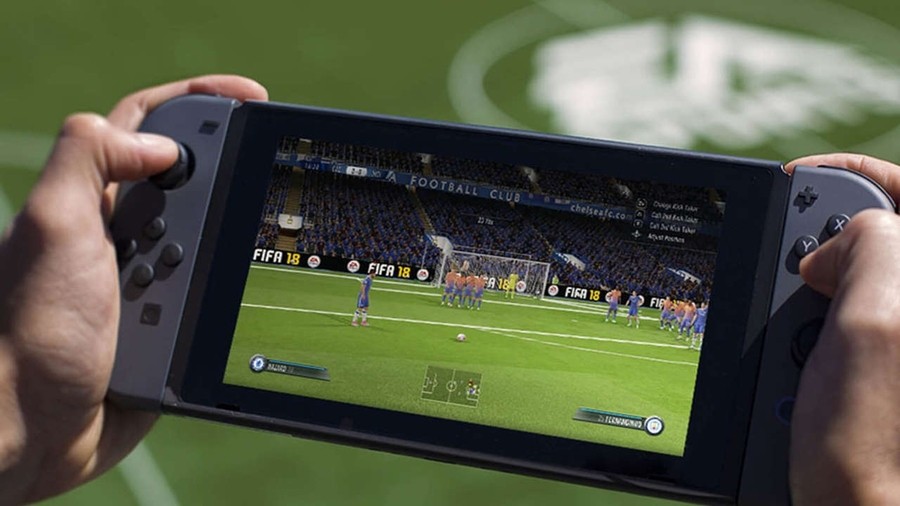 Despite the almost inevitable FIFA 19 not receiving any official announcement or specific platform confirmation, it appears that a Switch version of the game is firmly in the minds (and therefore development) of the team at EA Sports.
Speaking to DreamTeamFC, FIFA 18 producer Andrei Lazarescu has spilled the beans on how the newest instalment will run on Nintendo's console. Unsurprisingly, the game will be running on the same custom-built engine as Fifa 18 did before it, but players can expect to see a boost in graphical details as the studio learns from, and gets to grips with, the new engine.
"The intent was never to have a one-off custom engine that we're never going to touch again, it was to have that as a baseline and then build from there." - Andrei Lazarescu
Lazarescu then went on to note how some of these improvements are already noticeable in the recently released World Cup update - which has been causing some trouble for some Switch users since its launch. Added crowd features such as face paint and hats "seem better than what you've been used in the core version" he said, adding that "we'll see more of that in the next years".
Hopefully, as EA Sports further develops these Switch foundations of the game, we'll start to see nice touch-ups that steadily progress the series on Nintendo's platform. While the idea of FIFA using some of the Frostbite Engine's technology seems very unlikely, Lazarescu doesn't want to rule that possibility out entirely, stating that he's "not closing the door on that possibility, however we didn't want to create a dumbed-down version" of it.
We will, of course, have to wait and see what the game looks and plays like when we see an official announcement from EA in the future. Until then, though, what would you like from future FIFA entires on Switch? Let us know your hopes and dreams down below.
[source dreamteamfc.com]