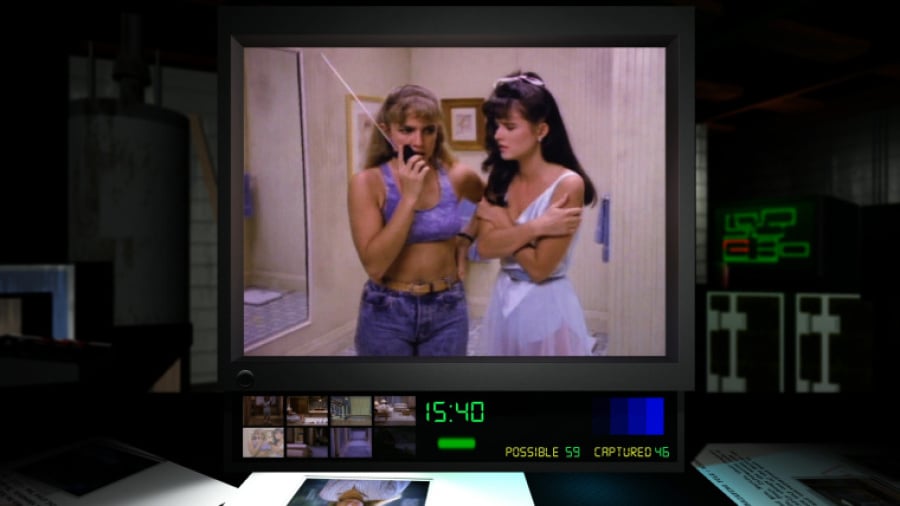 Some games become classics due to innovation or for raising the standard for the entire industry. Others become classics due to the exact opposite, as is the case of 1992 B-Movie horror / interactive video game Night Trap.
Whilst the futuristic 'interactive movie' gameplay did not fool players for long, its place in video game history was assured alongside Mortal Kombat as the reason that the video game ratings system were created. It was believed that exposure to sex and violence of any kind in video games would have devastating consequences in Western youths and despite Night Traps truly very mild violence, featuring female actors in several states of undress, the PR storm around the title ensured it would live well beyond it's hardware generation.
It is rather ironic that, Night Trap 25th Anniversary Edition is making it's way to the current flagship Nintendo system (both digital and retail), after former chairman of Nintendo of American Howard Lincoln stood before the US congress and stated "(...)Night Trap will never appear on a Nintendo system.", something that Limited Run Games is well aware as you can see from the announcement trailer.
The ESRB was established as a direct result of these events the next year and has been used as the self-regulatory system for video games in America ever since. As of 2003 PEGI performs the same duties for the European Union.

Are you looking forward to own this remastered piece of video game history and spend your time snooping around a indoor security camera system to see what sort of cringe-worthy acting was setting the video game industry on fire? We promise not to deploy S.C.A.T. (Sega Control Attack Team) to your home if you comment below.
[source twitter.com]