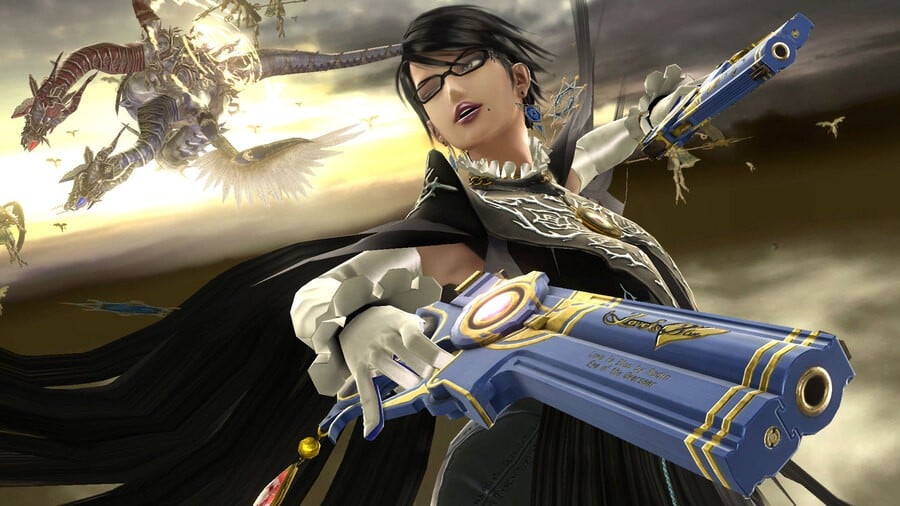 During last week's Reboot Develop 2018 talk with PlatinumGames, founders Atsushi Inaba and Hideki Kamiya discussed their plans for Bayonetta 3, going as far as to call it "a turning point for the company."
While they didn't reveal specific details, they made it clear that they understand the level of expectation inherent in this latest instalment of the series. 
According to the translator:
Bayonetta 2 was a fantastic title and they need to make sure this is leaps and bounds above that… They know that the fans expect crazier, better, tighter action games. If they're going to put out Bayonetta 3, it's going to have to raise the bar.
Coming exclusively to Nintendo Switch, the game is yet to receive an official release date – although it's expected that we'll see more of our favourite Umbra Witch at E3 in June.
It has also become clear that this is far from the only game Platinum currently has in development. According Eurogamer's Robert Purchese:
 …They wouldn't tell me exactly how many games were in development because 'people would probably sh*t their pants'. Nevertheless it's a relief after the dejected figure [they] cut roughly a year ago after the cancellation of Xbox One exclusive Scalebound.
So PlatinumGames lives to play another day – in part, thanks to Nintendo's extensive funding of projects like Bayonetta.
While fans await more details on the latest instalment in the hack and slash series, they can get their fill from the first two Bayonetta games on the Nintendo Switch – which released in February with system-exclusive updates.
Do you think we'll see a showing of Bayonetta 3 at E3 – or will further details be delayed? Share your predictions below...
[source eurogamer.net]