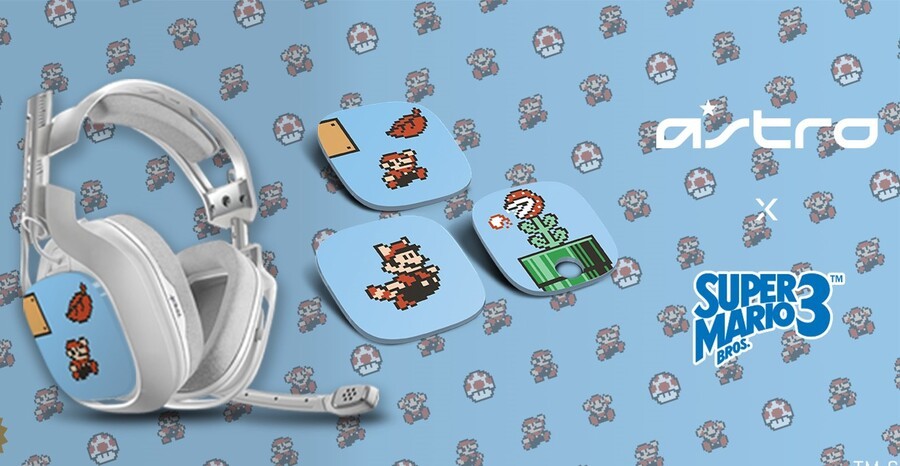 There's no shortage of headsets out there that work with Nintendo Switch - such as the SteelSeries Arctis 3 Bluetooth - but there aren't many that are a) Nintendo-themed and - more important - b) officially licensed. Well, audio tech firm Astro has teamed up with the big N to fill that gap with a range of cool speaker tags and branded headsets.
The first products launching as part of this partnership are some magnetic speaker tags that will clip onto the side of Astro's robust A40 headset range, featuring retro-classic takes on The Legend of Zelda, Super Mario Bros. and Super Mario Bros. 3. The tags were launched this week as part of PAX East 2018, and, as you can see, they're pretty rad.
The tags themselves will be out later this year, although Astro hasn't confirmed a price point for them as yet. The company is also planning to launch the Astro Gaming Nintendo Switch at the end of 2018, an ideal Christmas gift if you want more even more Nintendo properties on your lugs.
Are these Nintendo-themed tags piquing your interest? Or are you happy with the headset you've got? Share your thoughts below, if you will...