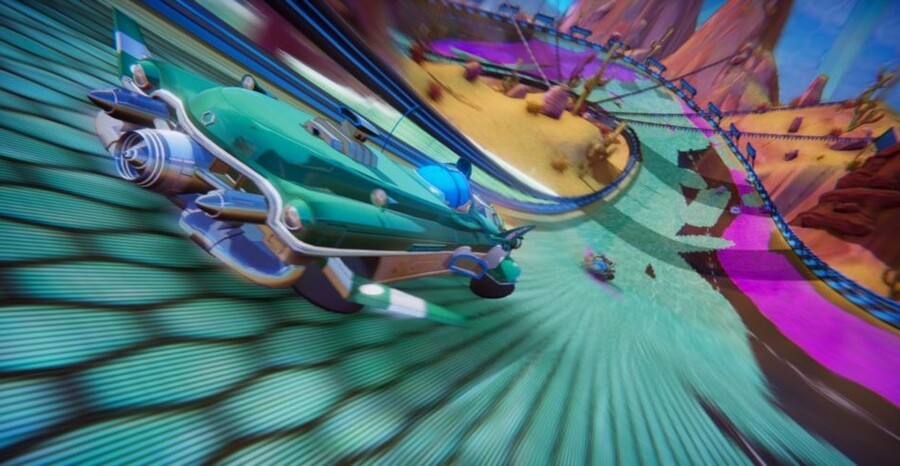 We're only two months away from the launch of Trailblazers, the Splatoon meets WipEout racer that melds colour-coded slipstreams with ultra-fast speeds, and developer Supergonk has unveiled a brand new trailer detailing the game's unique multiplayer DNA.
It's first and foremost a co-op experience, with racers taking to the track in teams of two, with the ability to throw paint, creating unique racing lines that your partner can then use to boost with. The game will also come with ten tracks set across three worlds, with its visual style designed by BAFTA award-winning artist Will Milton. The campaign mode can be tackled solo or in co-op, as well as an officially licensed soundtrack featuring artists like; Skope, Derevolutions, A.Skillz and more.
Check out the trailer above. Let us know what you make of Trailblazers - does it get your engine running on Nintendo Switch?