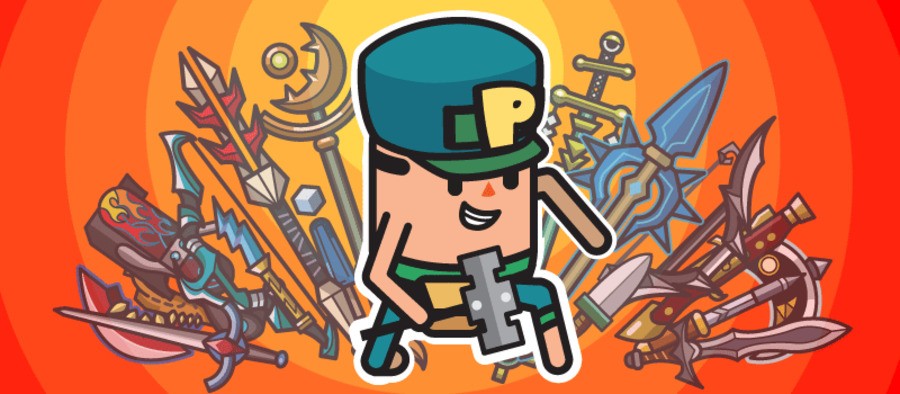 We love a good spud-themed game here at Nintendo Life, so we were delighted to hear that publisher and developer have mashed together to digitally publish the first three titles in the fan-favourite Holy Potatoes! series, which will wing their way onto Nintendo Switch later this year. Yes that's right, Rising Star Games will be publishing Daylight Studios Holy Potatoes! trilogy.
Starting in spring with Holy Potatoes! A Weapon Shop?! the three titles have been basted and roasted for extra crispiness and seasoned with an overhauled user-interface, and controls better suited to console play. Holy Potatoes! We're in Space?! follows as the second helping in summer, with Holy Potatoes! What the Hell?! rounding off the 'tato triptych of releases in the autumn.
Martin Defries, Managing Director of Rising Star Games was delighted about this spud-themed partnership:
"We have been big fans of the games that Daylight Studios have developed since first playing them. We are sure that interest in these games will be shared by the Sony and Nintendo audiences across Europe and the USA. We are looking forward to collaborating with Daylight Studios across the longer term."
Faizan Abid, producer at Daylight Studios was equally excited by this mash-up:
"We are really excited to be working with Rising Star Games. Rising Star Games is an amazing publisher and we are thrilled to be working side by side to bring the Holy Potatoes! series to a wider audience of two new platforms."
So what are these spud-fuelled games all about then? Let's take a look at these chippy synopsis'...
Holy Potatoes! A Weapon Shop?! is a wacky simulation game where players manage adorable potato smiths as they forge wonderful weapons for very unexpected heroes. There are tons of cheesy/witty puns and lots of pop culture references.
Holy Potatoes! We're in Space?! is a roguelite, space adventure game with management elements. Traverse through space with Cassie and Fay to find and rescue their grandfather, Jiji, from the evil clutches of the Eclipse!
Holy Potatoes! What the Hell?! is a hell-themed management sim where you sort potato sinners into cooking stations to create sinfully delicious ingredients and cook up scrumptious recipes to appease the Gods of the Afterlife.
We have to admit these games all sound rather spud-tacular. Do you plan to pick up one of these, or all three when they land on Switch later this year?