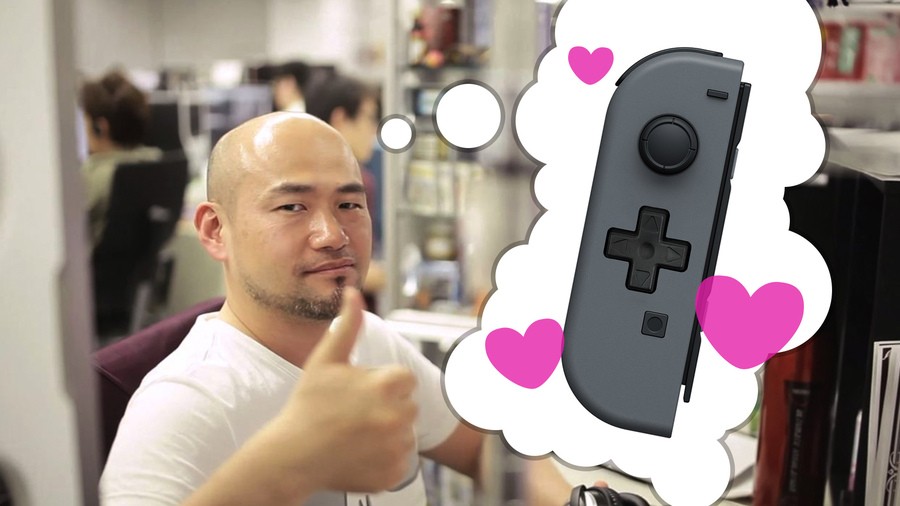 We're really looking forward to Bayonetta 3 on Switch; we simply cannot wait to take on the role of the titular Umbra Witch as she fights more angels and demons in a world that exists in one of three planes of reality. After the superb first and second titles, it's sure to be her most blissfully over-the-top adventure yet. 
With the talented folks at PlatinumGames at the helm, we're assured of a ruddy good time. But a proverbial spanner could be thrown into the works if today's Nintendo Direct does not deliver the goods. In fact PlatinumGames' Hideki Kamiya has warned unless Nintendo announce the Virtual Console for Switch and a Joy-Con with a traditional cross-shape D-pad, his talented team of developers might even "lose motivation" for developing Bayonetta 3.
It's pretty obvious that Kamiya - who, despite blocking lots of people on Twitter, is known for his sense of humour - isn't being totally serious here. Still, he has a point; we'd love to see the Virtual Console for Switch be announced, and left Joy-Con with a proper D-pad is long overdue.
Humouring the clearly light-hearted tweet for a moment, we can only imagine the ramifications for Nintendo if they do not deliver the goods today. Let's hope they don't disappoint, eh?