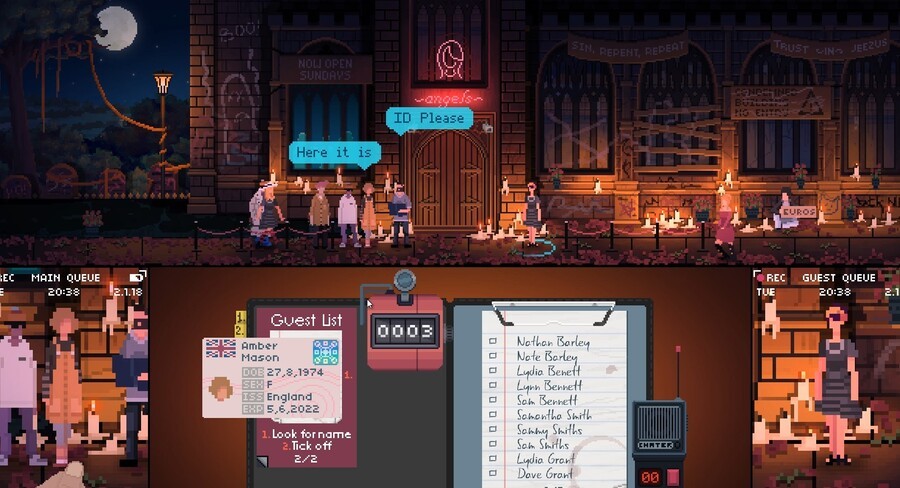 Political satire can be a wonderful thing, whether it's flicking through the barbed pages of Private Eye or enjoying the foul-mouthed psychological warfare of Malcolm Tucker in The Thick Of It, but it's medium that's found very little exposure in the world of games. Well, indie developer PanicBarn and publisher No More Robots are here to change all that with Not Tonight. A pixel-happy RPG that's post-Brexit and bitterly disappointed.
Due to hit PC 'soon' and consoles at a later date, you'll play a government worker tasked with standing in the stereotypical (but acutely accurate) rain, checking the IDs of passing citizens, managing guest lists and shutting down any merriment that gets too merry. Think of it as a time-management-esque RPG with a sprinkling of Papers, Please.
Check out the trailer above and let us know what you make of Not Tonight. Be sure to leave a comment below and share your hot (or mildly tepid) take with the rest of the NL community...