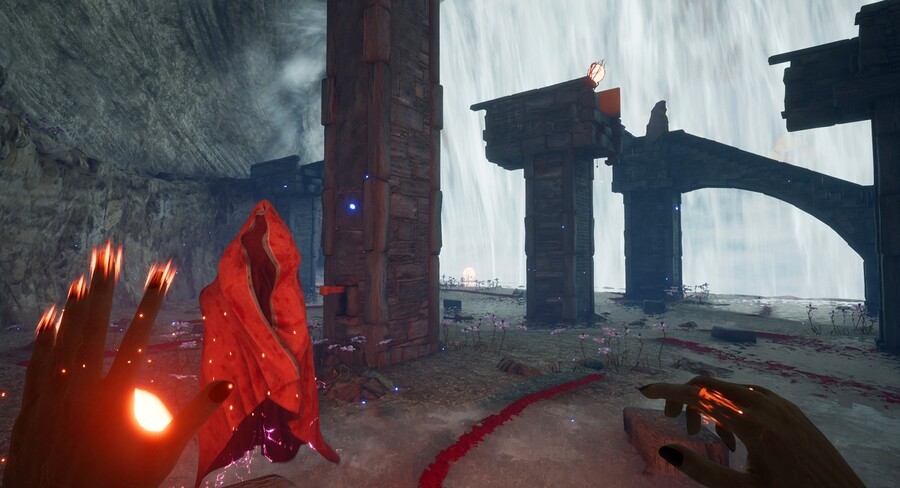 Okay, it's official: 2018 is going to be the year the horror takes hold on Nintendo Switch. And joining that fear-inducing revolution is Infernium, an indie odyssey into a nightmare filled with endless death and constant anxiety. Catalonia-based developer Carlos Coronado is aiming to bring the game to the Nintendo Switch eShop by the end of this month/beginning of April with a $24.95/€22.95 price tag attached.
So what's so scary about it? Instead of relying on predictable jump scares, Infernium uses a constant state of tension that builds throughout the game. You play as a wanderer, punished to die over and over again in hell. You won't be able to kill or damage most of the enemies you encounter, but with 17 interconnected/non-linear levels to explore filled with shortcuts and secrets, there's a strategy to found as you attempt to evade your endless pursuers. There's a real Resident Evil 3: Nemesis feel about this little indie and we're really digging it.
Does Infernium look like your kind of game? Are you into the idea of another non-combative, first-person experience? Let us know below...
[source youtube.com]