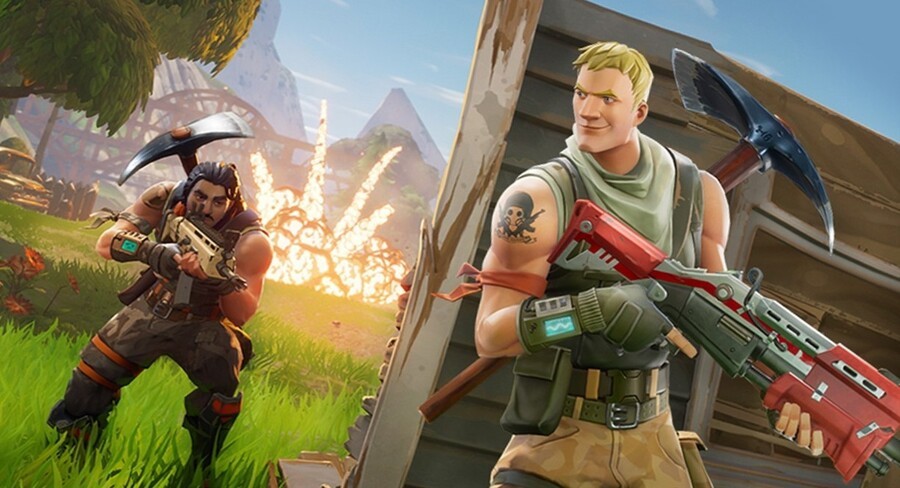 Fornite - the most-watched game on Twitch right now and the only other game in the 'Battle Royale' genre giving PlayerUnknown's Battlegrounds a run for its money is coming to mobile, Epic Games has revealed. The developer has revealed the mobile ports will be the full game, featuring the same-exact gameplay, weekly updates, maps and more currently seen on PC and consoles. With PUBG developer Bluehole toy with the idea when it came to a Switch port of PUBG, could the move to mobile give more weight to a proper BG game on a Nintendo handheld?
Parity with the console versions is key, and it seems unlikely that Epic Games would go to the effort of porting the experience to iOS devices (running iOS 11 or higher) if it didn't run smoothly. The only real roadblock at this stage is cross-play - or, more specifically, with whom that cross-play is taking place. It's been confirmed that Epic has signed a deal with Sony to enable mobile players to play with those on the PS4 (and PC) versions. The fact this list misses out Microsoft does suggest some sort of console exclusivity on cross-play, so Epic would probably need to approach cross-play differently if it wanted to get Nintendo in the mix as well.
So what do you make of the Fortnite news? Would you want to play a BG on Switch? Do you it could really happen? We'll have to chill out with some Splatoon 2 in the meantime. Let us know your thoughts below...
[source fortniteintel.com]