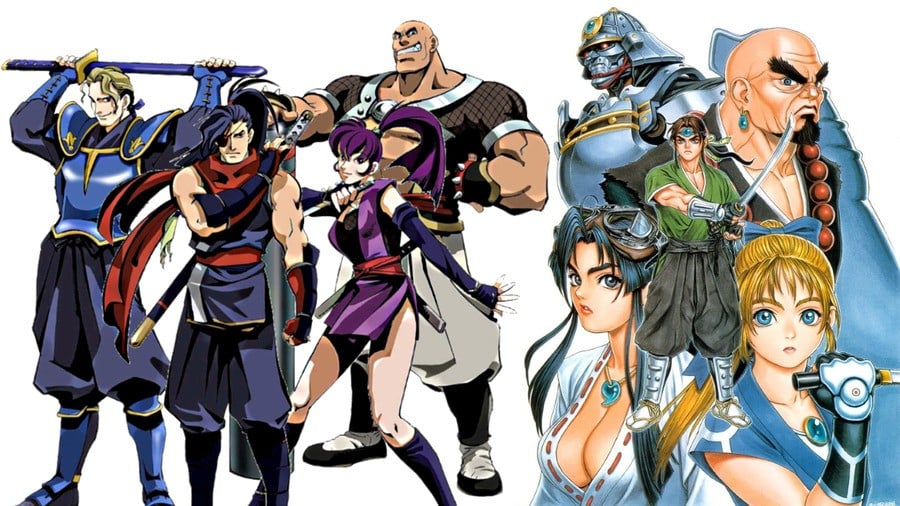 Next Thursday there is much to rejoice if you are looking to expand your virtual Switch arcade salon since there not one, but two, Sengoku games releasing on 29th March! But don't get confused: Both are not only from completely unrelated series, but they are are also top tier within their own distinct genres.
Still with us? First, there's the regular HAMSTER Neo Geo Arcade Archives weekly release: Sengoku 3 (Sengoku Denshõ 2001 in Japan). Not only does this 2001 game - developed by now defunct Noise Factory -close up the side-scrolling fighting trilogy, it's also one of the finest showcases of what could be achieved with what was, by industry standards, obsolete MVS hardware. Huge, detailed and lovingly-animated sprites plus revised gameplay not only made sure this was the best of the Sengoku games, but also one the best side-scrolling beat-'em-ups in the entire Neo Geo library. Yours to keep forever for the regular $7.99/€6.99/£6.29 price point.
Moving on to Zerodiv, the other Sengoku we are getting on the same day for the same price is none other than the sequel of Psikyo's Samurai Aces. This is, however, far from a by-the-books sequel, going as far as turning the original TATE gameplay into a horizontal side-scrolling shmup - and doing away with flying machines completely (yet it does keep the whole steam-punk Edo Japan period setting). Sengoku Blade: Sengoku Ace Episode II (or simply Tengai outside Japan) gives you a choice of five characters (plus a hidden one) with a radical redesign.
There you have it, another exciting week for Switch retro gamers looming on the horizon. Will you be picking up either one or both these games next Thursday?
[source japanesenintendo.com, via japanesenintendo.com]