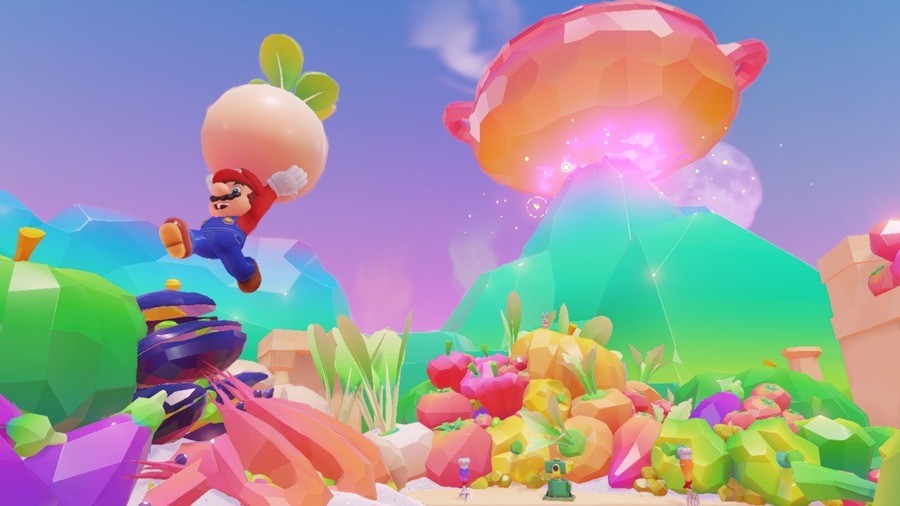 It seems like Christmas has been a strong sales period for the Nintendo Switch in the UK, at least from anecdotal evidence. The UK software charts for last week seem to back this up, with key Nintendo Switch games holding their own against PS4 and Xbox One behemoths such as Call of Duty: WWII, FIFA 18 (nobody seems to be buying the Switch version!), Star Wars Battlefront II and Assassin's Creed Origins.
Based on the combined charts, the unstoppable juggernaut that is Super Mario Odyssey jumps from 7th place to 6th place this week. An impressive feat given the very strong multiformat competition at this time of year.
Mario Kart 8 Deluxe powerslides into 9th place from 11th and the mighty The Legend of Zelda: Breath of the Wild makes the leap from 20th place back to a respectable 10th. Of course, if you were lucky enough to find a Nintendo Switch under the Christmas tree this year, these are the must have games to go along with it.
We're also seeing good momentum with sales of Splatoon 2, 1-2-Switch and Mario + Rabbids Kingdom Battle in the UK, too. Let us know your thoughts on the UK software charts with a comment below.
[source chart-track.co.uk, via chart-track.co.uk]