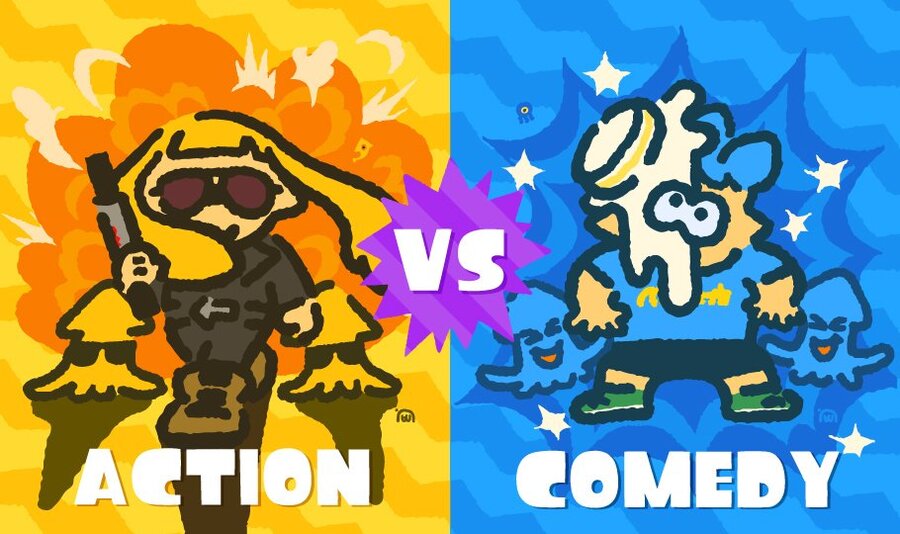 The first Splatfest of 2018 is about to arrive in Splatoon 2, putting fans of action movies against those who love a good laugh with a comedy or two.
Announced on the official Nintendo Versus Twitter account, this Splatfest will be a worldwide affair; rather than having different themes across Europe, America, and Japan, every single player of the game will be able to have their say in one, huge fight to the death.
As you can see above, this Splatfest will begin at 8pm Pacific Time on 12th January in the US (meaning 11pm Eastern); Europe will be kicking things off at around midday the following day.
Will you be taking part in this one? And, more importantly, which side will you be fighting for? Let us know in the comments.