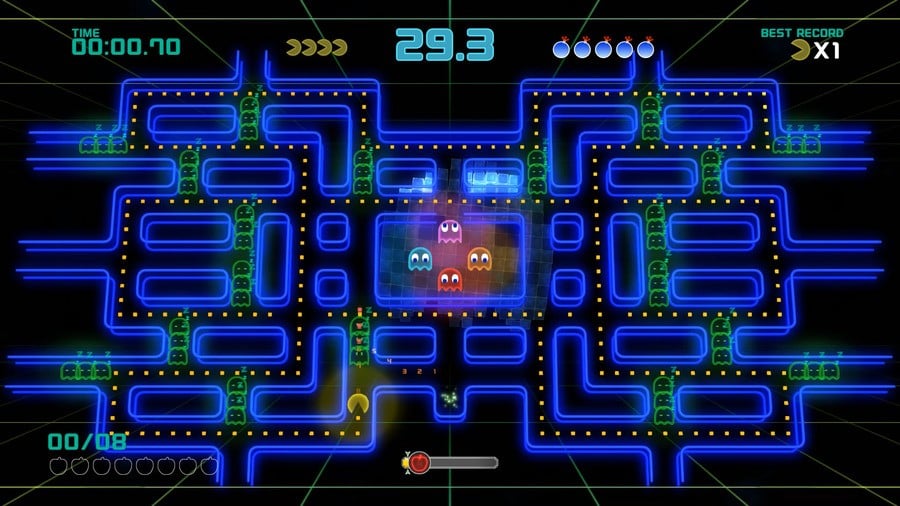 Bandai Namco has revealed that Pac-Man Championship Edition 2 Plus will be making its way to Nintendo Switch early next year.
This 'plus' edition of the game is a fresh port of Pac-Man Championship Edition 2 which was released on other platforms in 2016, adding a faster feel to the franchise with some interesting additions to the base game we all know and love. The new edition will contain everything that was included in the original, as well as a brand new multiplayer mode which is exclusive to the Switch.
This new co-op offering will see players grabbing one Joy-Con each, taking control of their own bright-yellow, pizza-shaped blobs, and charging through boards containing scattered dots, ghosts, and bosses. Your teamwork will be essential for success in this new mode, too; trains of ghosts can only be eaten if both players attack from either side, and you'll need to work together to think up strategies as things get more and more frantic.
Pac-Man Championship Edition 2 Plus will be released digitally on Switch on 22nd February 2018. Is this one being added to your new year's wishlist? Let us know below with a comment.
[source destructoid.com]