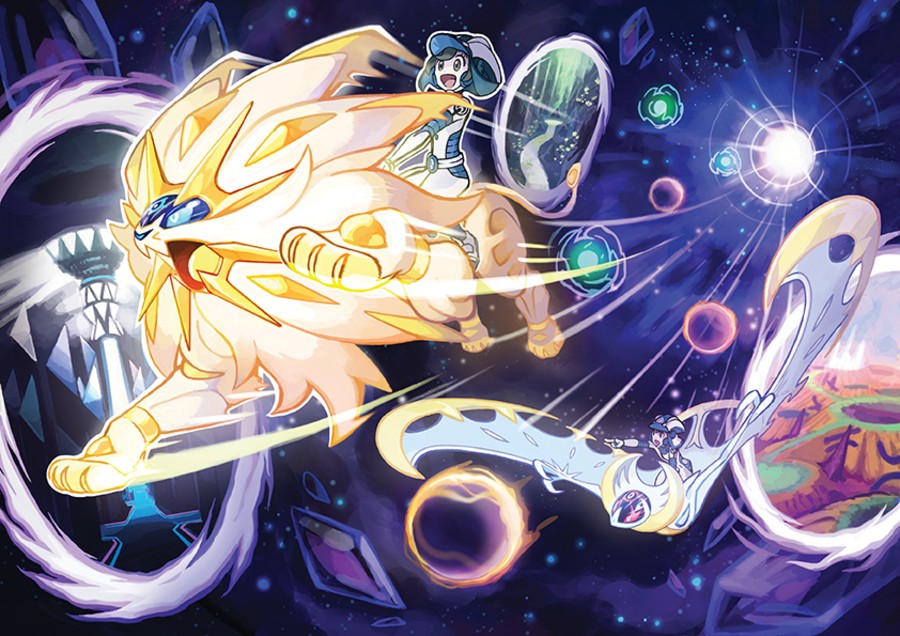 Last week brought a number of big releases, and the UK charts give an initial indication of how Nintendo and third-party titles fared on Switch and 3DS.
The big arrivals on 3DS were Pokémon Ultra Sun and Ultra Moon, which are counted separately in the UK results; they landed in 4th and 5th place in the all-format results with Ultra Sun the higher of the two. This was 'similar' to the launch positions of Pokémon Sun and Moon, with multi-platform big hitters - Call of Duty: WWII, Star Wars Battlefront 2 and FIFA 18 ahead of the pocket monster titles. Considering the single-format dual-release nature of the Pokémon games that seems like a very good start.
The L.A. Noire remaster secured 8th spot with releases on PS4, Xbox One and Switch. Shifting to individual formats we see the Switch version had the weakest sales of the three, likely undone by a smaller userbase and the beefier graphical changes of the rival home consoles - PS4 had the most successful iteration, with the Switch version only just sneaking into the single format top 40 in 36th place.
Sticking with individual formats, the Switch version of The Elder Scrolls V: Skyrim made its debut in 26th place; it was outperformed by the VR version on PS4, which secured 21st.
Moving on to evergreen Switch releases in the all-format charts, Super Mario Odyssey had a decent week up against the new releases, hanging on in 9th place. We then go down to 22nd to find Mario Kart 8 Deluxe, followed by The Legend of Zelda: Breath of the Wild in 28th. Finally we have Mario + Rabbids Kingdom Battle making a top 40 comeback in 33rd place.
One final point of interest - it seems DOOM is struggling. After a modest debut it was down to 10th in the Switch-only chart in its second week, falling behind the likes of Splatoon 2, Sonic Forces and 1-2-Switch.
A mixed set of results from a Nintendo perspective, we'd suggest. Now we look ahead to the early December release of Xenoblade Chronicles 2 to see how it'll perform on the Switch.
[source chart-track.co.uk]