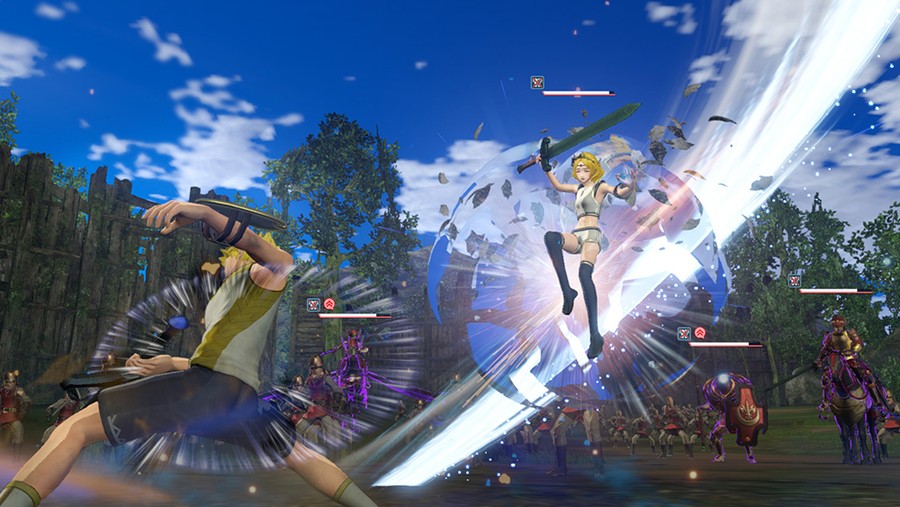 Fire Emblem Warriors update 1.2 launches on November 16th and Nintendo has revealed what it will bring to the game.
The most unique feature is "Disrobe". This works in conjunction with the new weapon attribute, "Armour Piercer Blow". When hit by a weapon with this attribute, characters will enter an "armour break" state that lowers defence and overall resistance. When Rowan and Lianna enter this state, their armour will be destroyed. Remember Ghouls 'n Ghosts? Just like that.
It's not all bad for the two royals, however. While they now have the added worry of potentially running around the battlefield wearing nothing but their underwear, update 1.2 also includes two really snazzy new costumes: Gold Prince and Gold Princess.
Does that gold armour remind you of anything? Maybe it's just us, but...
Elsewhere, Japanese players will be able to download the "English Voice Pack", new blessings will be added to the temple and it will be possible to sell weapons in bulk. There will also be bug fixes, too.
What do you make of this update? Let us know with a comment.
[source gematsu.com, via gamecity.ne.jp]