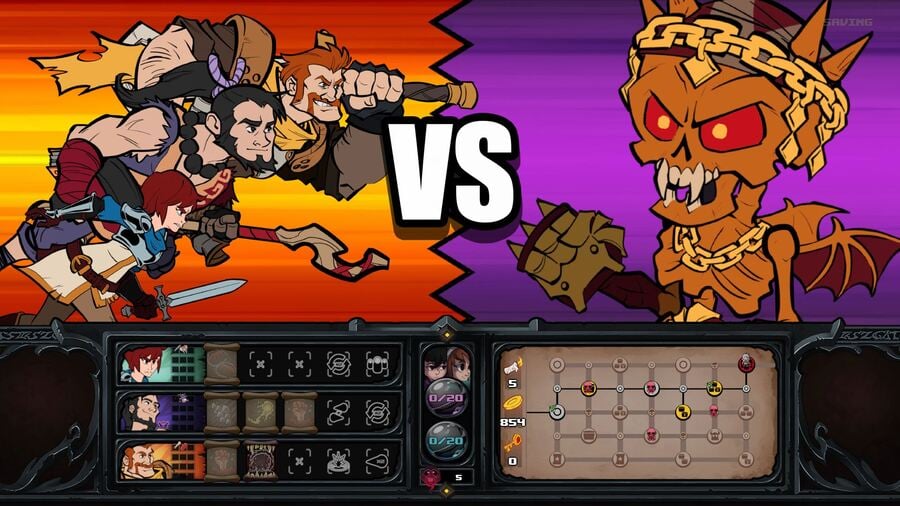 Frozenbyte will be a familiar name to some download enthusiasts, with Trine 2: Director's Cut being a particularly impressive launch title on the Wii U eShop, for example. The studio is currently finishing off the rather promising Nine Parchments for Switch, but also brought us Has-Been Heroes on the system during the Spring; that title has now had a meaty, and free, update.
A blog post explains that a part of the team worked on the add-on when between projects, and it became bigger than originally anticipated. The fact that it's a free update is a thank you to fans that bought the game; a trailer and further details are below.
* 8 Young Heroes to unlock
* New "Sky Temple" region
* 120+ new spells
* 150+ new items
For players looking for another challenge, the expansion also brings two new game modes: "Challenge Mode" and "Seed Mode". Challenge mode is a single difficult battle with pre-set loadout of characters, items, and spells. By completing a Challenge players unlock a new Young Hero. Seed mode allows players to share a seed number with friends and play the exact same game/run with a timer upon completion. Use this to host a competition between you and your friends and compare strategy.
It's a rather nice gesture from Frozenbyte, and this extra content could certainly give those with the game quite a bit of free entertainment.
It should be available now, so if you own the game get that update and check it out.
[source frozenbyte.com]