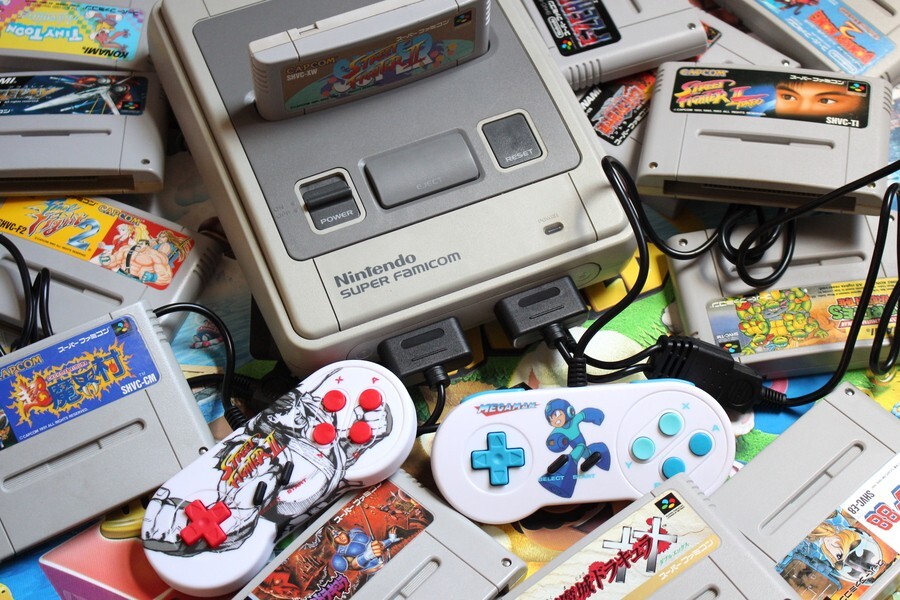 Retro-Bit's no stranger to creating serviceable controllers for old-school systems - we covered its excellent NES pads not so long ago - but the company is moving up a generation with its next products, aiming for SNES and Mega Drive / Genesis owners.
The new "Dual Link" pads are, as the name suggests, able to interface not only with the original hardware, but also with PCs, Macs and other devices which accept USB controllers - which makes them the ideal purchase for players who want control options across more than one platform.
Available in Street Fighter and Mega Man flavours, the pads themselves are a close match to the original designs. The SNES variant feels just like the real thing, although the plastic is noticeably cheaper and has a slightly different texture. The buttons are a little more spongy, but not by much - and after a few hours of play we had no complaints.
The Mega Drive pad is modelled not on the original three-button controller which shipped with the console at launch, but the fancy six-button variant released alongside Street Fighter II: Special Champion Edition. It's arguably one of the best controllers ever made, with a lovely rolling D-pad and all six buttons on the face of the pad itself, making it absolutely perfect for Street Fighter matches. It even comes with the "Mode" button on the top edge, which was included on the original controller to avoid compatibility issues with certain titles. Again, the quality is very, very close to the real deal.
While the Dual Link functionality means you have to put up with two plugs on the end of the lead instead of just one (and, believe us, it looks awful messy when plugged in), it's more than worth it; being able to use the pad on other systems is a real boon - the Mega Drive controller in particular is now our go-to choice when it comes to playing Capcom's amazing catalogue of arcade one-on-one fighters via MAME.
These pads certainly represent a solid purchase, especially if you're keen on keeping your retro systems alive but can't find decent quality versions of the original pads. We have to admit that our SNES and Mega Drive originals have seen better days, and the fact that these Retro-Bit offerings double as fine USB pads is a bonus. The Street Fighter and Mega Man designs are perhaps more of an acquired taste, but that's all down to personal preference. If you need some new pads, then these are worth a look.