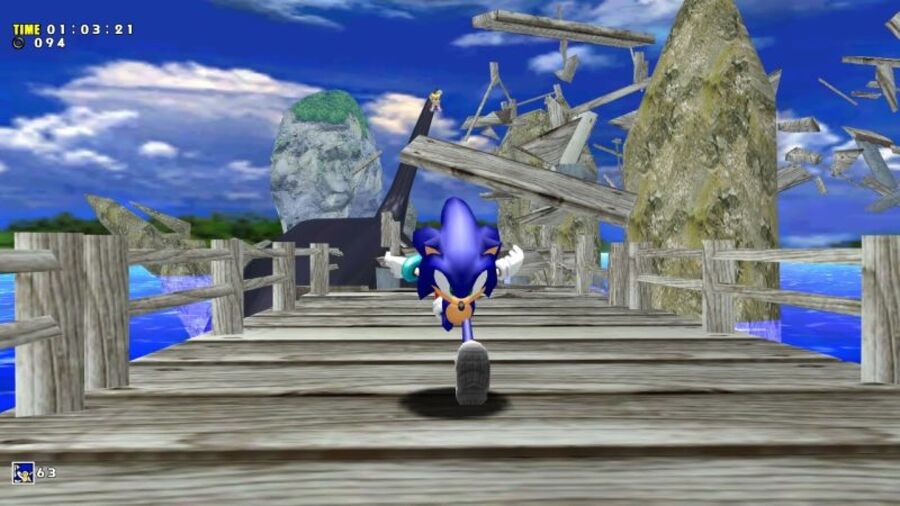 In his 16-bit heyday, Sonic was certainly a force to be reckoned with, something that was only further reaffirmed by the recent release of Sonic Mania. It's when the blue blur stepped into the 3rd dimension that things started going off rails, and it could be argued that Sonic Team has never quite nailed down what to do with the 'hog in 3D. Some would also argue that the team had the right idea at first with the Dreamcast releases of Sonic Adventure and Sonic Adventure 2.
Ever since then, the team has experimented with various different styles of play, but many fans have been asking SEGA for years to do another game in the style of the Adventure games. Takashi Iizuka, the leader of Sonic Team, recently spoke a bit about a potential Sonic Adventure 3 to Polygon, and the answer is a little grim. Here's what was said:
I hear people saying that they want Adventure 3, but the path that we're on and … Adventure 3, what fans want that to be, might not be an advancement of the series. So I don't want to do an Adventure 3 and step the franchise back just to give the fans what they want.
Iizuka later expanded on this by explaining that the Sonic team wants to "evolve" the franchise and that a Sonic Adventure 3 would be a step back. Here's the quote:
From the developer standpoint, every Sonic game that we're making is taking new steps and advances, furthering the game in a new direction, and that's dictated where the Sonic series has been going.
If we can get the gameplay to evolve and get to a place where Adventure 3 makes sense, then you might see an Adventure 3 come out. But we don't want to take the entire series back to where it was just to make people happy. We want to advance the idea of what a Sonic game is.
Clearly, advancing the series has been working out much better than stepping back. Here's to hoping Iizuka and crew perhaps give it more thought.
What do you think? Do you agree with Iizuka's decision? What would you like Sonic Adventure 3 to be like? Share your thoughts in the comments below.
[source polygon.com]