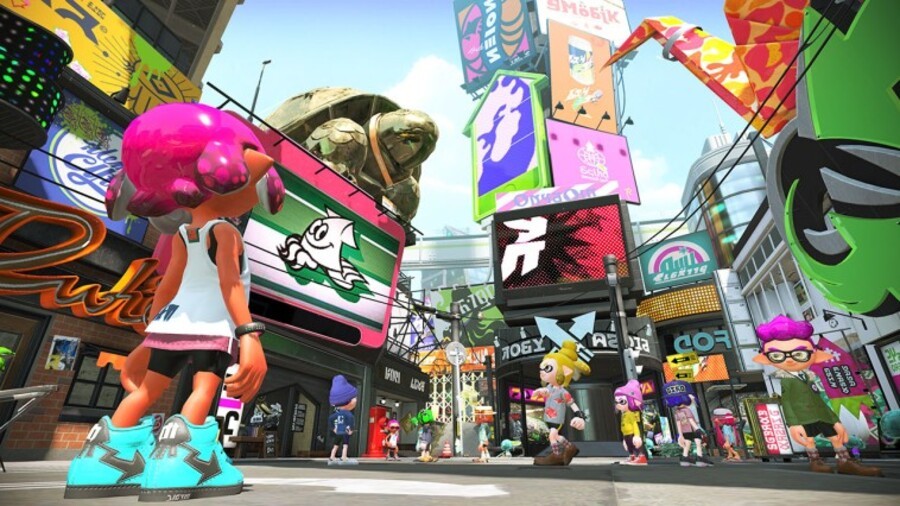 Nintendo's sequel to its popular ink shooter has had a strong start, with high sales and a positive critical reception. This with the regular content updates are keeping fans of Splatoon 2 very happy, yet people always want more.
Now, dataminers have been hard at work trying to uncover what is planned for future drops, with Reddit user OatmealDome and friends possibly stumbling upon some interesting information that could perhaps feature in the future. 
Warning, the below information may contain possible spoilers for Splatoon 2:
The first possible leak is a new ranked mode (similar to Rainmaker) that is expected to be called "Rocket Mode". The file used for this begins with a V, matching up with normal ranked modes data in that respect. A testing map of "The Reef" was also discovered. The mode would seem to have special weapon-type objects - hence the Rainmaker comparison) and potential target rockets to damage that are scattered across the map. Parameters and states for the game mode have been found to point to this: 
VictoryRocket
State::Hold
State::Lost
VictoryRocketNozzle
mTryGetFrame
mHpNeutral
mHpAttack
mHpDefence
mFlyCountMin_Neutral
mFlyCountMax_Neutral
mFrameLimitAttack
mFrameMinAttack
mFrameMaxAttack
mFlyCountMin_Attack
mFlyCountMax_Attack
mBombCoreCrossPaintRayLength
mBombCoreCrossPaintRayRadius
mBombCoreCrossPaintRadius
mSecondPopNozzleGeneral
mPopNozzleNum
mFrameFlying
mFrameWaitRespawn
SecondPopNozzleFirst
Along with this there is a supposed scrapped mode known as "object_VictoryBall", which would have possibly used "Balloons", "Aqua Balls" or even "Ink Balls" in some capacity. Another scrapped piece is a special weapon called the "Bazooka" - not to be confused with the Inkzooka as its internal name is referenced as the "SuperShot". 
Finally, there is data pointing to the Octolings being implemented as playable characters at some point in development; this did the rounds with the original, too. In the game's executable, data has been found named "OctBoy" and "Oct", with the latter now believed to be the female version. Additionally data models of Octoling hair as well as an unused icon in the single player campaign make this more plausible. Whether or not this actually comes to fruition is anyone's guess, however this request is certainly one of Splatoon's most popular.  
Take this information with a grain of salt, with the dataminers themselves acknowledging that this news might not be "set in stone", as leftover data and ideas abandoned on the cutting room floor are relatively common in development. In the meantime, we'll just have to wait and see if this leak comes true. 
For a summary of all the collated information, you can also check out GameXplain's video below:
What do you think of this? Would you like to see it come true? Let us know. 
[source reddit.com]