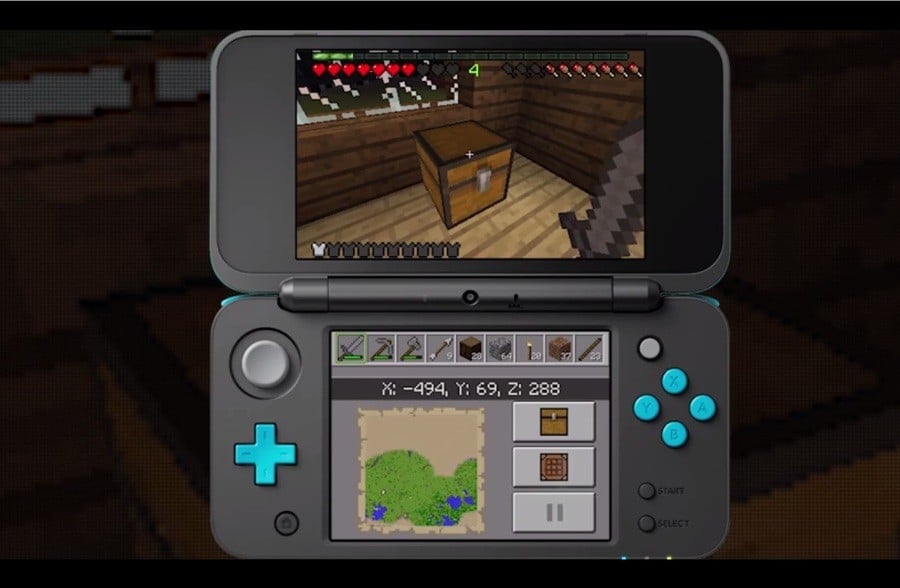 Can you ever have too much Minecraft in your life? Maybe you already own two or even three copies, so how about you add another version to your game library?
Nintendo's latest Direct has just revealed yet another iteration of Mojang's highly successful title exclusively for the New Nintendo 3DS line of systems. Minecraft: New Nintendo 3DS Edition is out today on the eShop with a packaged version to launch at a later date.
The New 3DS version of the game will include survival and creative modes as well as two texture packs and five skin packs. For player convenience, the inventory and map will be displayed on the touch screen with the option to choose between buttons or touch controls. 
Let us know in the comments if you plan to get Minecraft on the New Nintendo 3DS.