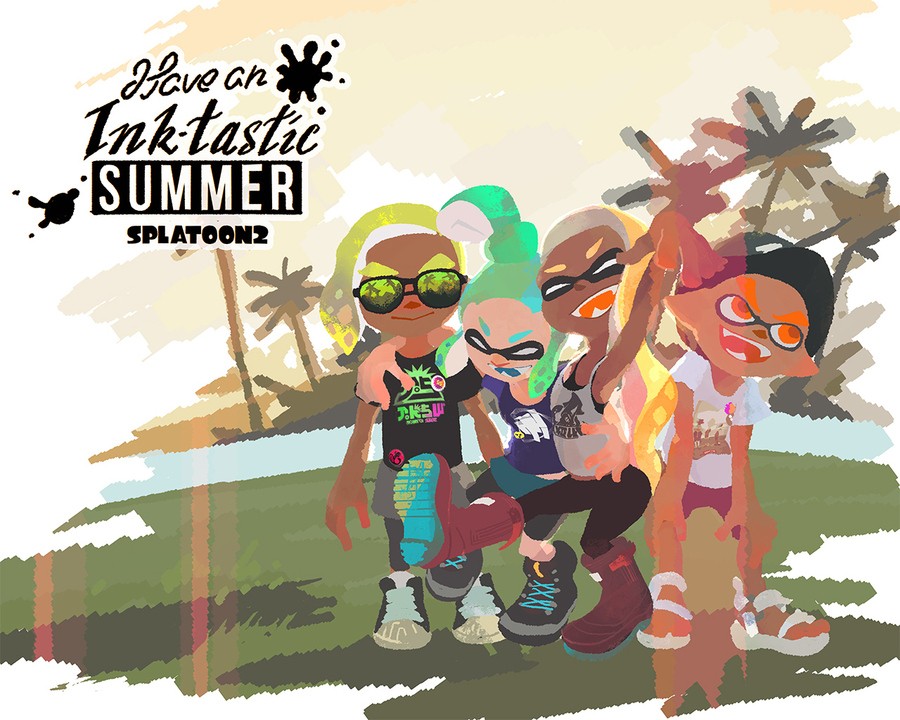 Much of the talk around Splatoon 2 is about the excellent core multiplayer mode and the occasionally available Salmon Run mode, but it seems like the single player is what gets often ignored. Though it's obviously not the primary selling point of the title, it suitably builds upon the ideas established in the original Splatoon and offers a sizable amount of content as you blast your way through dozen of pre-made levels with a wide variety of weapons. Perhaps in an effort to promote the solo campaign a bit more, Nintendo of Japan recently released an amazing speedrun of one of the levels.
The stage in question is called Octozeppelin Invasion—it's the sixth stage and can be found in section two—and the player manages to clear it in just 1:09. By clever usage of curling bombs, a Splat Charger, and a splat bomb or two, this player just positively manages to fly through the stage. Check it out:
Also worth noting is that Nintendo of Japan posted a new summer-themed Splatoon wallpaper which you can get in either desktop or mobile formats. Follow up through here, if it's to your liking.
What do you think? Could you beat this player's speedrun time? How did you like the Splatoon 2 Solo mode? Share your thoughts in the comments below.
[source youtube.com, via nintendo.co.jp]