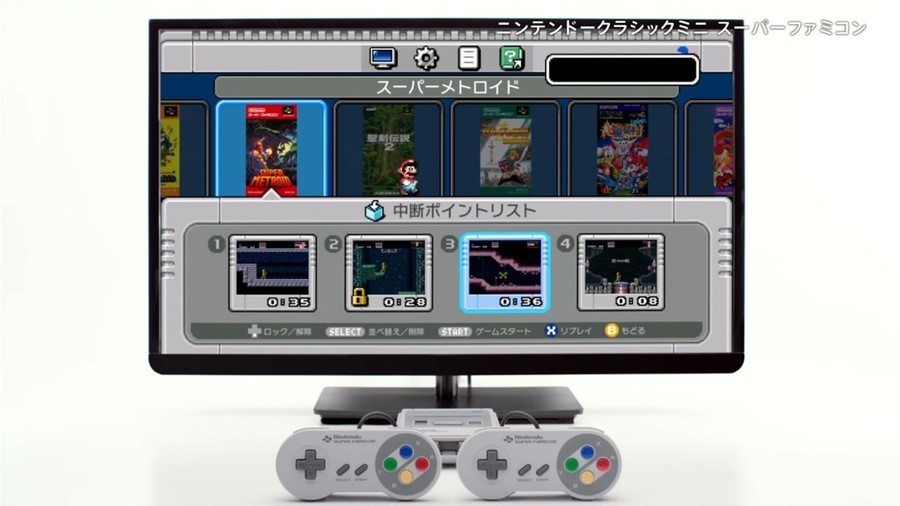 Nintendo is a company that has millions of fans across the world, but it's pretty well documented that it doesn't always have the easiest time meeting those fans demands. The NES Mini was perhaps the most heinous case in recent memory; the company offered a cheap, simple box that played some of the best games from the NES, and then fell spectacularly short of keeping up with demand before cutting supply altogether. Though the SNES Mini hasn't hit shelves quite yet, the new feature set and game lineup are making this look like it could very well be a repeat of its predecessor.
A new video posted by Nintendo of Japan does a full virtual tour of the microconsole, showing off all the games and features, and there's a number of surprises here. For one, you can now utilize the L and R buttons to rewind and fast forward a portion of the game you're playing, allowing you to retry difficult sections in a greatly streamlined way. You will also have a whole wealth of customization options, from the aspect ratio to a series of themed borders to replace the black bars on the side of the screen. Take a look and see what you think:
What do you think? Will you be attempting to pick one of these up? Do you think Nintendo will keep up with demand this time? Share your thoughts in the comments below.
[source youtube.com]