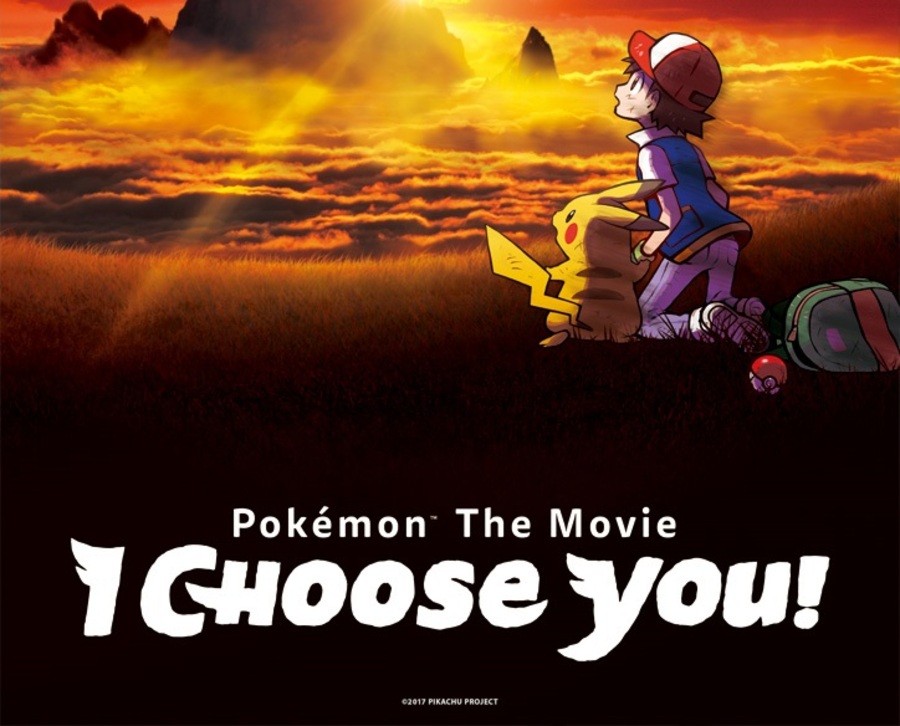 The Pokémon Company is in a particularly strong position with its brand at present, and no doubt has high hopes for Pokémon the Movie: I Choose You; it's already been released in Japan (topping charts in the process) and it's now confirmed there'll be a limited theatrical release in the West.
The Pokémon Company has confirmed that it's teaming up with Fathom Events for the limited release, with screenings "in select international markets" on 5th and 6th November. No further details are yet available, however, but you can sign up for notifications on this official page.
Hopes for success will be pinned not only on the IP's current hot streak but on this one's status as an origin story, making it a good starting point for those new to the movies.
Pokémon the Movie: I Choose You! is an origin story highlighting Ash and Pikachu's first meeting and their adventures as they search for the Legendary Pokémon Ho-Oh. The iconic pair encounter familiar faces along the way, new characters including Trainers Verity and Sorrel, and even a mysterious new Mythical Pokémon, Marshadow. Challenges and epic Pokémon battles abound in this unique new story about the beginning of one of the most beloved friendships in popular culture.
Are you hoping to attend a cinema screening of Pokémon the Movie: I Choose You?