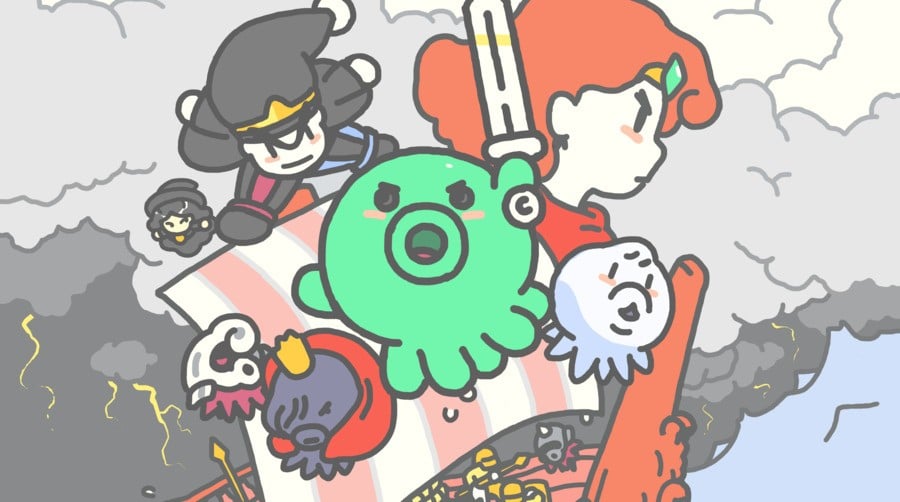 Californian publisher Nicalis has announced the release of platformer / RPG crossover Save me Mr Tako: Tasukete Tako-San on Nintendo Switch, due out in the fourth quarter of this year.. 
From 23-year-old French developer Christophe Galati and composer Marc-Antoine Archier, Tako-San is a love letter to both the Game Boy pixel art style and old school platformers that started development in 2014, a few months before the iconic handheld's 25th anniversary. 
In story mode you play as the titular octopus hero that has over 40 different power ups to find, and you are able to spit ink to turn enemies into platforms on your quest to save kidnapped humans hidden across the world map. 
In addition, there is a planned local co-op mode and a competitive, semi-randomly generated 'runner' mode coming sometime after the initial release. The game has grabbed public attention and gained positive reaction at various indie events over the last two years, as well as Japan's tentpole event, TGS. 
Nicalis has been prolific in releasing physical versions of popular indie titles including The Binding Of Issac Afterbirth+ and Cave Story+ to Nintendo Switch, producing extra treasures such as instruction manuals, stickers and soundtracks. 
Tasukete Tako-San is a charming and engaging homage to the Game Boy era, and will be playable at PAX west this week. You can check out the trailer and an interview with Christophe here.