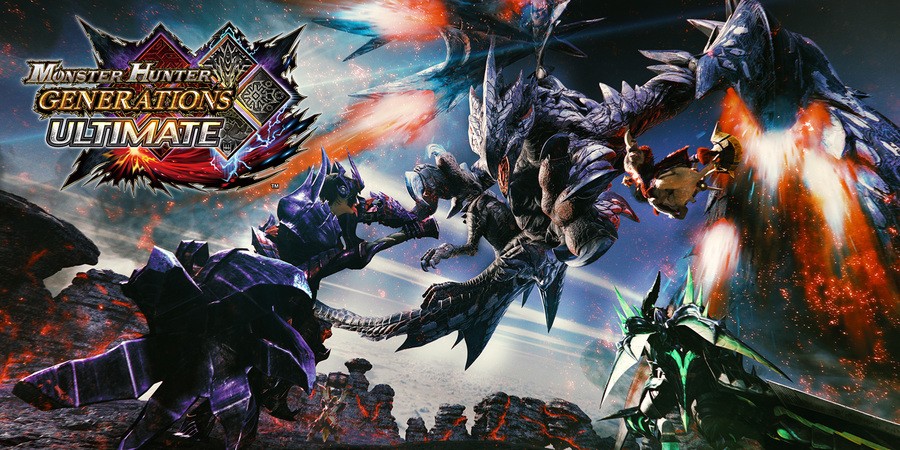 Nintendo has always done well in Japan traditionally; even during the rather dismal Wii U years, the Japanese software and hardware sales charts were dominated by the 3DS. However, with the Switch now available the company is attacking Japanese retail on two fronts, and the latest sales data for 2017 shows just how much of a hold Nintendo has over its homeland.
The figures below track between December 26th, 2016 and June 25th, 2017. Out of the top 10 games of 2017 so far Nintendo has 8 entries, and it also has the top-selling hardware platform in the shape of the Switch, with the 3DS tucked neatly in third place with almost the same number of sales as the Sony PlayStation 4.
Best Selling Software
Monster Hunter XX [3DS] - 1,640,005 copies (1,640,005 life-to-date)
Pokemon Sun & Moon [3DS] - 527,862 copies (3,774,084 life-to-date)
Mario Kart 8 Deluxe [Switch] - 501,614 copies (501,614 life-to-date)
The Legend of Zelda: Breath of the Wild [Switch] - 460,480 copies (460,480 life-to-date)
Super Mario Maker for Nintendo 3DS [3DS] - 397,656 copies (1,141,044 life-to-date)
Resident Evil 7 [PS4] - 324,066 copies (324,066 life-to-date)
Nier: Automata [PS4] - 311,906 copies (311,906 life-to-date)
Momotaro Dentetsu 2017 [3DS] - 263,790 copies (395,853 life-to-date)
Yokai Watch 3 Sukiyaki [3DS] - 215,297 copies (724,964 life-to-date)
1-2 Switch [Switch] - 200,807 copies (200,807 life-to-date)
Best Selling Hardware
Nintendo Switch - 1,016,473 units (1,016,473 life-to-date)
PlayStation 4 - 877,630 units (4,799,246 life-to-date)
Nintendo 3DS - 872,620 units (22,784,033 life-to-date)
PlayStation Vita - 26,296 units (5,507,715 life-to-date)
Xbox One - 5,093 units (78,041 life-to-date)
Hopefully the good times will continue for Nintendo in Japan; increased production of the Switch should ease supply woes and result in larger sales, and the 3DS is a long way from being dead yet, with several new games promised this year.
Thanks to SLIGEACH_EIRE for the tip!
[source kotaku.com]