Nintendo's Squid Sisters Stories, a set of teen-drama chapters revolving around Marie and Callie from Splatoon, have been among the pre-release promotional efforts for the Splatoon 2 release on Switch. It's a cute nod to the lore of the young series and the popularity of the characters from the first game.
Now Chapter 5 of the story is live, following on from the Arowana Mall trip of Chapter 4, check it out below.
---
Marie was packing clothes into her suitcase. She was getting ready for a trip home to Calamari County. The trip had come about somewhat suddenly thanks to finding herself with a rare three days off in a row! Rehearsals for her new show were scheduled to start after this, and she knew she wouldn't have time off again for a while. Her manager suggested some rest would do her good, and sent her on her way.
Marie had invited Callie to join her, but Callie had an appointment she couldn't miss that day. So Marie decided to head out right away by herself so as not to waste her short vacation. Callie saw her off at the station, promising to catch up with Marie the following day. The train to Calamari County takes three and a half hours from Inkopolis, not an epic journey in the grand scheme of things. Still, without Callie by her side, Marie felt lonely, and the minutes ticked by interminably.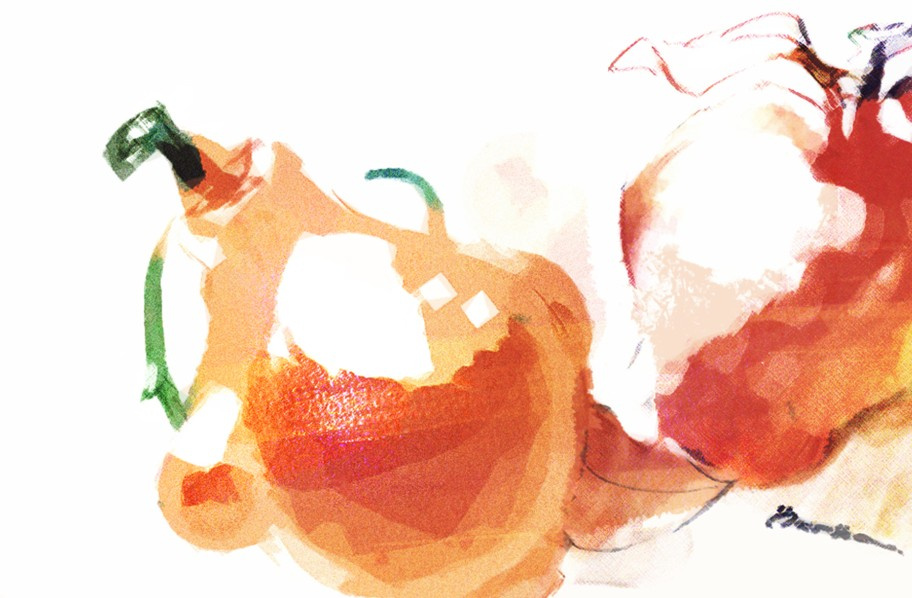 Marie hadn't been home in quite some time, and her parents were overjoyed to see her. They sat on the porch together, basking in the sun and whiling the day away as Marie told them all about her latest exploits in Inkopolis. She was reminded just how much she loved the place where she'd grown up. Compared to the hustle and bustle of the city, there might not be much happening, but the flow of time felt different here – it felt right. Marie took in a deep breath of fresh air, exhaled, and felt her worries and cares float away.
From time to time as she spoke, Marie's parents interjected with questions about Callie. Each time Marie replied that yes, of course, Callie was doing fine. But with each question she winced inwardly, as if pricked by an unseen needle.
"We're both just really busy with our own things, you know?"
As she struggled to answer her parents' questions in an upbeat fashion, she was struck by the realisation that she really didn't know how Callie was doing at all.
But Callie would be coming the next day, she reminded herself, and one look at her face would quickly dispel these nagging feelings of guilt. Marie went to bed and waited for morning to arrive
[source nintendo.co.uk]