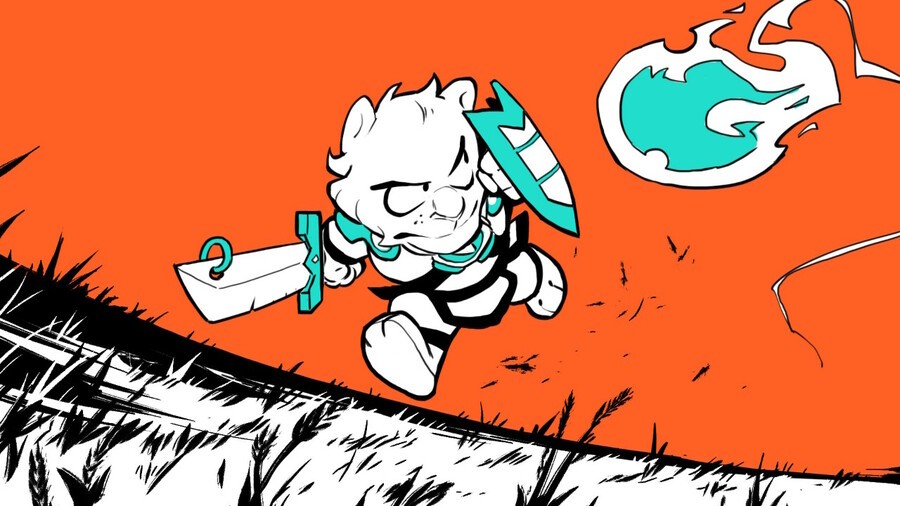 UPDATE: Lizardcube's Omar Cornut has responded to this story:
Err... we wrote we are trying to figure it out.. we have no concrete leads yes, hardly a "plan". Would probable take months if it happens. What we meant in that interview was mainly that PS4 is easier to figure out because many manufacturers have been doing it for a while. Sorry if that wording was misleading. "

TL;DR; PS4 is almost certainly happening now. Switch we still have near-zero progress as of today. We would like to do it but can't promise it is happening for Switch, and I have no idea what the price would or would not be.

Our digital release in April was already a little miracle happening because everyone worked like crazy to make it happen, it would have been impossible for us to do anything more.
---
Original Story: Wonder Boy: The Dragon's Trap is an utterly superb remake of the Sega Master System classic, but for some fans it doesn't go quite far enough - for the truly authentic old-school experience, it really needs to come in a physical box.
The good news for those of you who like stacking things on shelves is that developer Lizardcube is listening, and it is currently working with publisher DotEmu on physical releases for various regions.
In an interview with Hey Poor Player, lead programmer Omar Cornut had this to say:
With DotEmu we are now working on doing physical releases. There is an edition we are planning for Asian markets first (China/Korea) and then planning other things for the west, some deals are very close to happening so it may happen soon. We are probably going to do PS4 first because it is easier, while trying to figure out how we can do Switch cartridges.
Would you be interested in having a physical version of The Dragon's Trap? Let us know with a comment.
[source heypoorplayer.com]