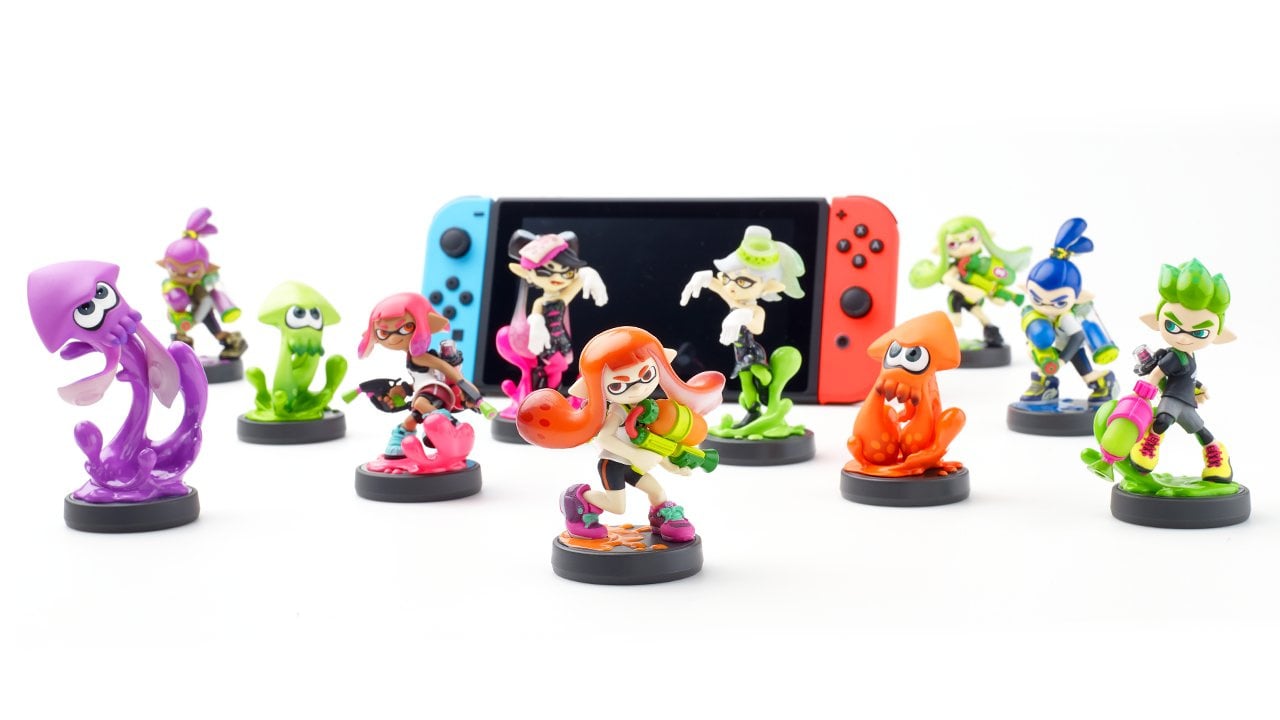 While we are sure that Nintendo would like you to buy the new range of Splatoon amiibo along with your copy of Splatoon 2 for the Nintendo Switch later this year, it's good to know that the range of amiibo released alongside Splatoon will continue to be supported too.
In the original game you could tap an Inkling Girl, Inkling Boy, or Squid amiibo figure to access new challenges. Also tapping a Callie or Marie amiibo figure would let you see in-game concert performances by the Squid Sisters in Inkopolis Plaza.
Twitter user PushDustIn has helpfully translated some tweets from the Japanese Splatoon account confirming that these figures will offer unlocks, and also the fact that newer figures will likewise bring special equipment.
While it's probably not a compelling reason to buy these original amiibo if you don't already own them, it's a nice bonus for those of us who did pick them up; the new figures will also be tempting, of course. Stay fresh!
[source japanesenintendo.com]