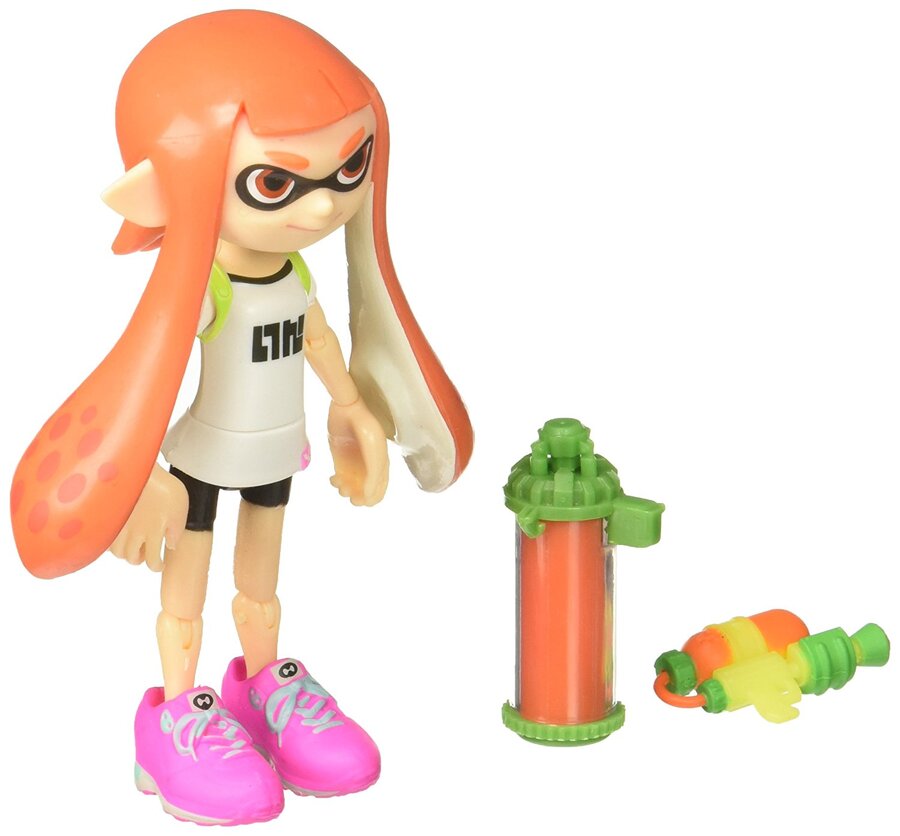 Jakks Pacific is a brand that'll be familiar to plenty of parents, responsible for a range of popular toys including the 'World of Nintendo' range. In recent years the toy maker has continually refreshed the Nintendo line-up, with some 2016 additions including figures related to Splatoon.
In a press release for its first quarter financial results Jakks Pacific has highlighted solid numbers, albeit generally down slightly on the previous year. It cited ranges such as its Beauty and the Beast toys as boosting sales, and also highlighted the launch of the Nintendo Switch as a contributing factor (no doubt due to the brand attention for the World of Nintendo toys).
The press release also quotes Chairman and CEO Stephen Berman confirming that more Splatoon products are coming later in the year, undoubtedly to tie in to Splatoon 2.
As we look ahead to the next few quarters, we will continue to focus on margin improvement and our long term strategic goals. Our fall lines are moving forward as planned and we have a strong line-up of new product introductions that are a balanced mix of owned IP and licensed brands, including Real Workin' Buddies™ Mr. Dusty, XPV® Extreme Performance Skateboard RC, Marvel's Guardians of the Galaxy 2, Disney/Pixar's Cars 3, DC Superhero Girls and Nintendo Splatoon.
So there you have it, more Splatoon-themed figures and toys are on the way; we'll see what kind of goodies emerge later in the year