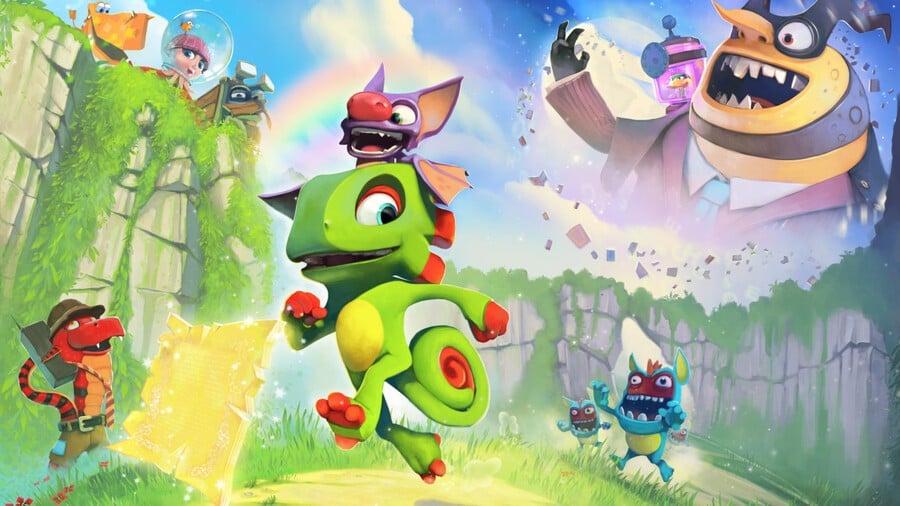 The UK charts are out following this week's Bank Holiday, and the results are relatively predictable, with an absence of major retail releases allowing established titles to shift around in the top 40.
Perhaps most notable, albeit irrelevant from a Nintendo perspective, is that the retail version of Yooka-Laylee has landed in 6th place in the all-format chart, with the PS4 version performing a fair bit better than the Xbox One equivalent.
Moving on to Nintendo concerns, The Legend of Zelda: Breath of the Wild continues to shift copies on Nintendo Switch; in the all-format chart both versions combine for 9th place, but moving to the single-format results we have the Switch entry in 5th place as the Wii U version drops out of the top 40.
Further down in the Nintendo Switch stakes, we still have 1-2-Switch kicking along in 19th position. LEGO City: Undercover is still doing well in 10th place in the all-format charts, though in the single-format results the Switch version (which led in week one) has fallen down to 25th place and behind the PS4 iteration.
The 3DS only has one top 40 game this week, and that's Pokémon Sun down in 32nd place.
A relatively quiet week from Nintendo's perspective, and that'll likely be the case once again next week as we await Mario Kart 8 Deluxe at the end of the month.
[source chart-track.co.uk]