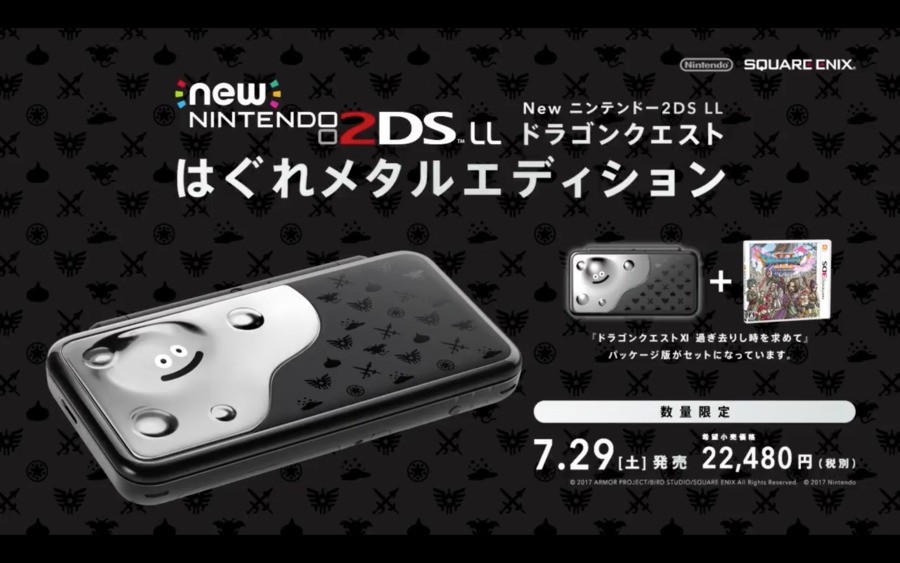 Nintendo sure doesn't waste any time. Despite only revealing its new console to the world this morning, it has already announced a themed New Nintendo 2DS variant: the "Bubble Slime" New Nintendo 2DS.
As of right now, the console is region exclusive to Japan, where it will be known as the New Nintendo 2DS LL. It will release this year alongside Dragon Quest XI on 29th July.
Let us know what themed consoles you'd like to see in future Nintendo lineups.
[source twitter.com]