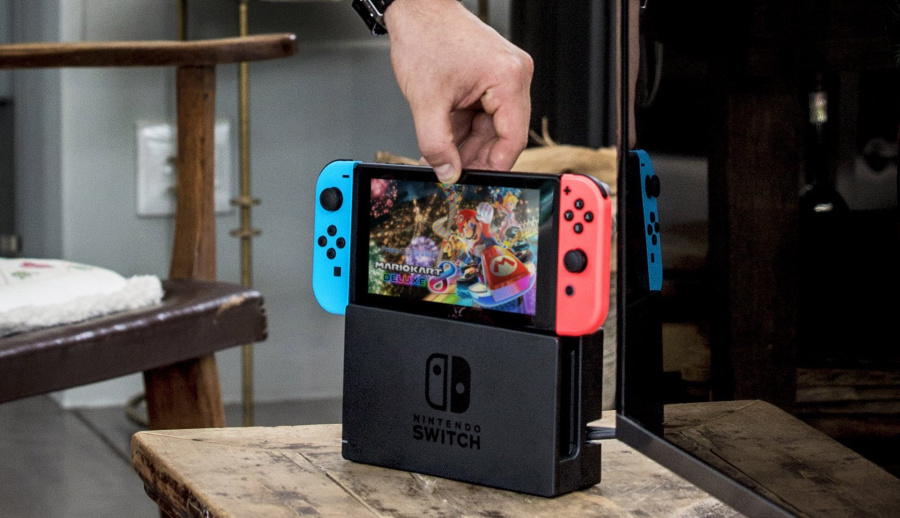 The Nintendo Switch has gotten off to an impressive start in the UK, selling around 80,000 units - double what the Wii U managed - but there are hints that stock is going to be tight over the next few weeks.
HMV's head of technology and games Phil Browes spoke to MCV about the launch, and claims that the retailer "blasted through" its initial allocation:
We satisfied all pre-orders and blasted through the remainder of our initial allocation. Every single one of our pre-order customers received their console on launch day, and we're optimistic that with some great games due to be released, Switch can establish itself as a successful third console in the market. We're a bit tight [on stock] but we're looking forward to more deliveries this week.
It has become clear that had more stock been available during launch week, more systems could have been sold as the demand is clearly there. GameSeek managing director Stephen Staley told MCV that stock levels had dropped to nothing over the weekend and he was unable to acquire any additional machines for his customers, while another manager - who wished to remain anonymous - stated that no official date has been given on when more consoles will arrive:
We are in communications with Nintendo but there is not a confirmed date as of yet. With Mario Kart coming in April I would hope there would be more stock before then but that's not confirmed.
Shortages at launch are nothing new, but one would hope Nintendo can get a handle on things before the Switch's next big title - Mario Kart 8 Deluxe - arrives next month.
[via nintendoeverything.com, issuu.com]