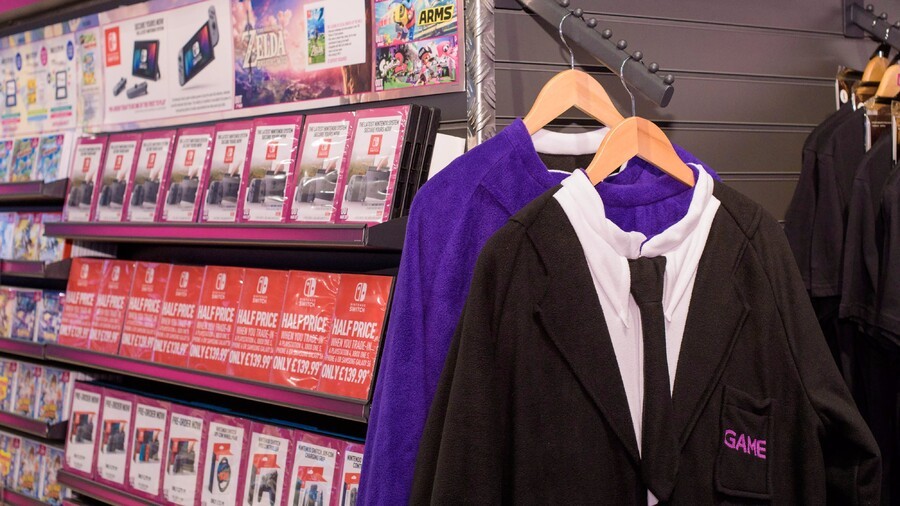 When it's not cancelling preorders for the Nintendo Switch UK retailer GAME also likes to partake in largely pointless PR stunts, such as this latest effort which involves a "Switch Onesie" that is apparently deemed "high fashion".
Produced by in-house fashion label GAME-ON, this particular onesie is reversible, allowing you to "save valuable preparation time" in your morning routine, going from casual to "a sophisticated, work-appropriate look in seconds".
Here's what a GAME spokesperson had to say:
We are expecting thousands of gamers through our doors this week for the launch of the highly anticipated Nintendo Switch and with the Switch Suit we believe we have created the perfect outfit to match, enabling Nintendo fans to be able to take their gaming straight from home to the office. We've rushed out our first collection for the launch of Nintendo Switch but hope to extend our GAME-ON range later this year, depending on demand.
The "Switch Suit" is available exclusively within the Nintendo Switch campaign on the GAME App from March 3rd - the same day the console arrives at retail. We think we already know the answer to this one, but will you be buying one of these?