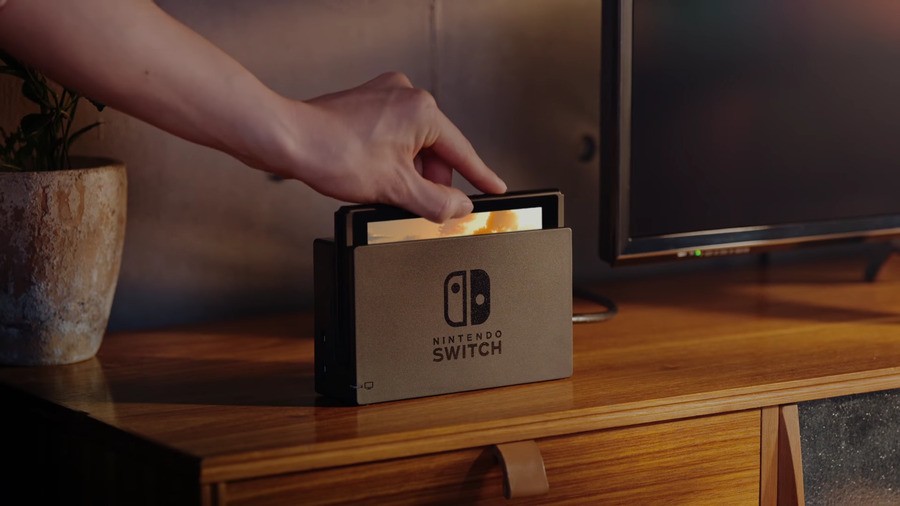 Nintendo President Tatsumi Kimishima has been speaking to TIME about a wide range of topics, with the Nintendo Switch being the primary focus. Given Nintendo's track record when it comes to apps and services on its devices at launch - and how they have been updated and evolved as time as gone by - Kimishima was understandably quizzed about what kind of functions and features Switch owners can hope to see when they boot up their console for the first time on March 3rd.
In reply, Kimishima explains that Wii U owners shouldn't expect core apps to have made the jump to the Switch. We already known that Miiverse will be left behind on the Wii U and 3DS, while Mii Maker will become an optional feature.
However, what's perhaps more surprising is that the Switch will lack a web browser, at least at launch.
The eShop will be operational, but Kimishima wouldn't go into fine details, presumably because Nintendo is yet to fully reveal its plans for a paid online service.
In terms of the applications available on Wii U, all of those are not necessarily transferred or installed. In principle, we think about which application needs to be improved or discontinued by looking at consumers' reactions. Mii characters can be used to represent a user profile, for instance, but are not required. Users also have the option to choose a profile picture from an included library of Nintendo character images. Mii characters can still be used in games if developers choose to include them.

As for Miiverse, while Miiverse will continue to be supported on the Wii U and Nintendo 3DS systems, our approach with the Switch is to make greater use of other established, broadly used social platforms. For example, capturing gameplay screenshots to share on popular social networks, and social features such as voice chat are possible with smart devices through our app.
Concerning Mii Maker, on the Switch the software to create Mii characters is now located in System Settings, and no longer resides on the Home menu as a standalone application. You can also create a Mii character from the Profile screen. Making Mii characters is similar to the method used on past systems.

Next, whether Nintendo eShop is fully supported and functioning for Switch at launch, we can confirm that it will be possible to purchase and play downloaded software at launch, but we are not sharing further details at this time. And in terms of the Internet browser, since all of our efforts have gone toward making Switch an amazing dedicated video game platform, it will not support it, at least at launch.
How do you feel about the news that the Switch lacks a web browser? Let us know with a comment.
[source time.com]