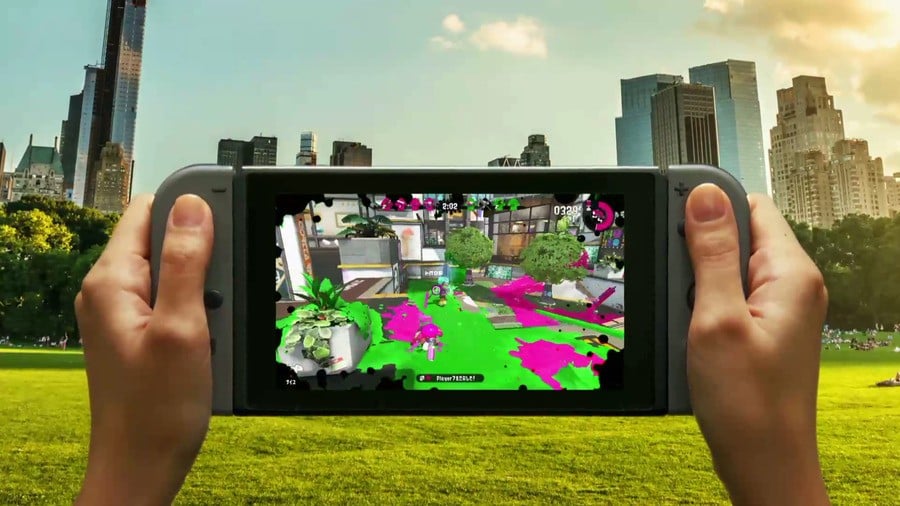 The official Japanese Twitter account for the Splatoon series has published a series of tweets which detail exactly how voice chat and multiplayer lobbies will operate in Splatoon 2, which makes use of Nintendo's upcoming smartphone application.
The tweets - which have been kindly translated by All Source Gaming - state that the smartphone application will support lobbies and voice communication, so you can chat with your friends before heading into the game proper.
Voice chat also works in-game, but once you're in a match, you'll only be able to talk to your own team - for obvious reasons. Furthermore, it won't be possible to converse with people who aren't already on your approved friends list.
Splatoon 2 launches on the Nintendo Switch later this year.